Manage Your Money Like a F-cking Grownup
You're going to earn plenty of money over your lifetime. Are you going to waste it on stupid crap that doesn't make you happy, or let it buy your freedom and your most audacious dreams?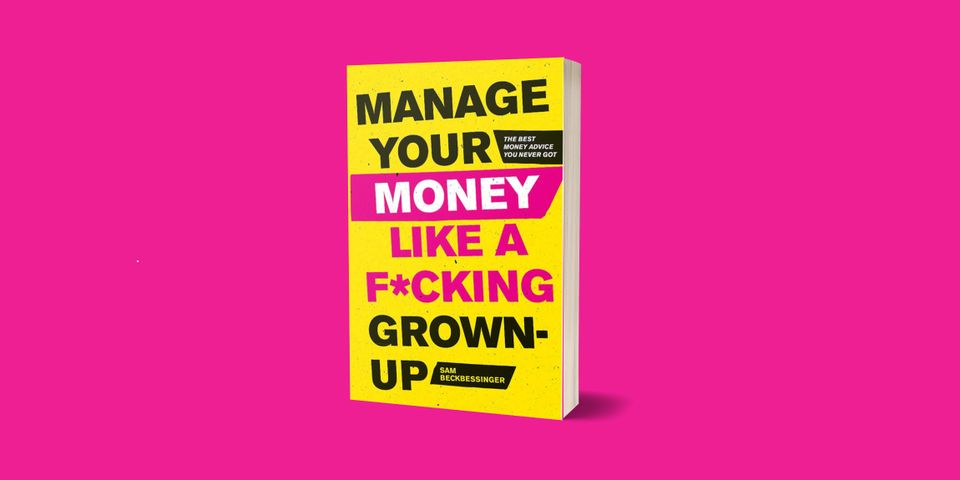 We never get an instruction manual about how money works. Most of what we learn about money comes from advertising or from other people who know as little as we do. No wonder we make such basic mistakes. No wonder we feel disempowered and scared. No wonder so many of us just decide to stick our heads in the damn sand and never deal with it. In Manage Your Money Like a F*cking Grown Up, Sam Beckbessinger tells it to you straight: how to take control of your money to take control of your life.
In this clear and engaging basic guide to managing your finances, you will learn:
– How to trick your dumb brain into saving more, without giving up fun
– How to make a bona fide grown-up budget
– Why you need to forget what you've learned about credit
– How to negotiate a raise
– Why buying a house (probably) won't make you rich
– The one super-simple investment you need
With helpful exercises, informative illustrations (also: kittens) and straightforward advice, this book doesn't shy away from the psychology of money, and is empowering, humorous and helpful. The book you wish you'd had at 25, but is never too late to read.
Manage Your Money Like a Fucking Grownup is available in the following editions and formats:
---
Some nice things people have said
Sam Beckbessinger forces us to take a long and hard look at the psychology behind the stupid things we say or do when we try (but often fail) to save money.
Women24

A must for everyone, if you're just starting to earn pocket money, or beginning your career, and even if you think you know everything about money and how to handle it.
The Gremlin

Beckbessinger's book is a compelling and thought-provoking guide to managing your personal finance.
Forbes Africa
A blast of fresh air for anyone who needs help with running their finances.
The Herald
If you think you're just not a numbers-person, or think finance is boring, this will change that. You'll feel super-smart and actually keen to take charge of your sweet, hard-earned money - like a real grown-up.
Mandisa Moffat

Easy to read, despite covering quite heavy topics . . . Since reading the book I've made far more financial decisions about my future in the last few days than in the entire year so far!
Katy Stevens, katykicker

This is not just a personal finance book but a mix of Beckbessinger's personal experience and psychology research into human behaviour, distilled in a useful and effective way that helps us understand why we spend more than we should, why women invest less than men, and how we can improve our financial situations
Sonia, Money for the Modern Girl
---
Buy it now
South African adult edition
South African teen edition
UK adult edition
German edition