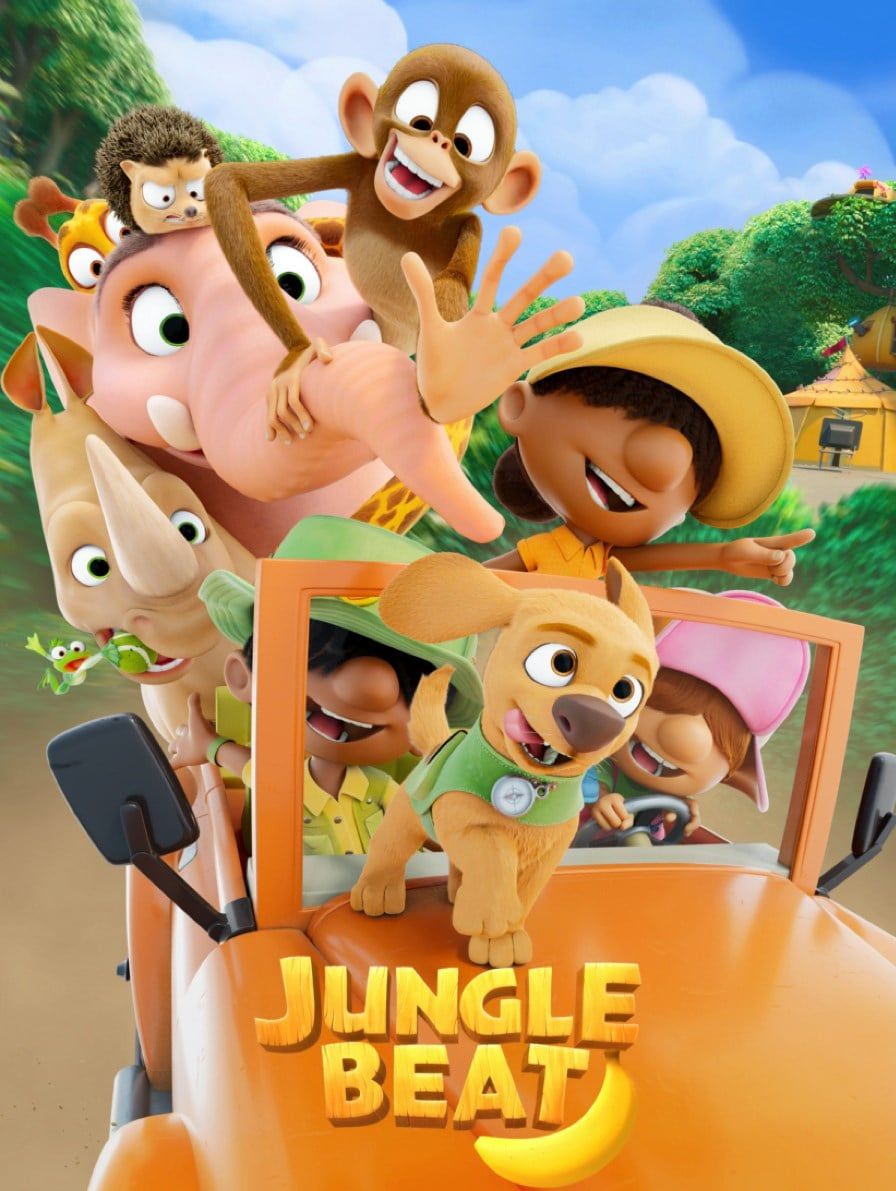 Jungle Beat is a family-friendly comedy series by Sunrise Productions. It's been broadcast in over 180 countries on channels including Cartoon Network and Nickelodeon. The current season is showing on Boomerang across Africa. I was on the writing team for season 8.
---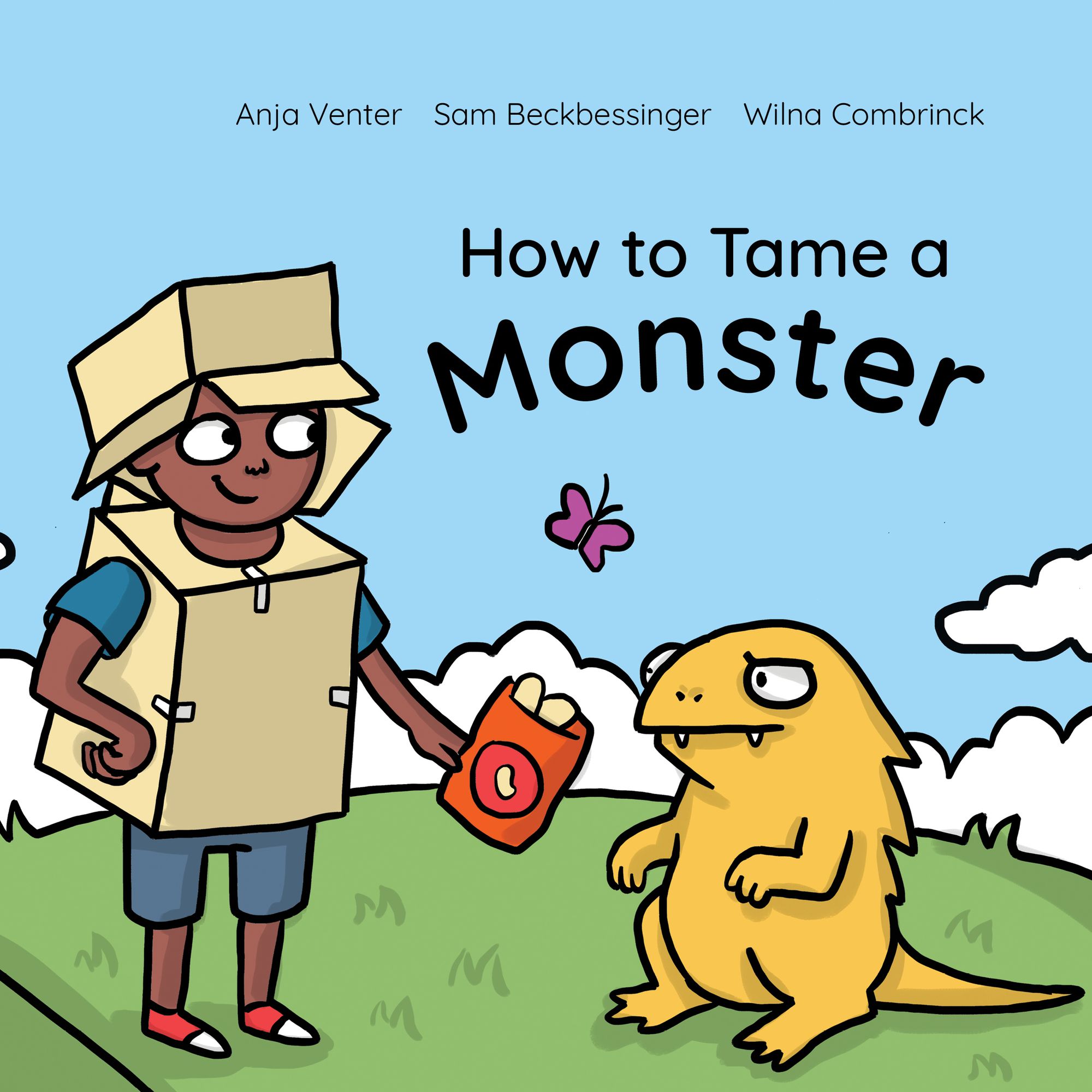 When Lwando's little sister gets mad, she turns into a monster. Can Lwando help her tame her big feelings?
How to Tame a Monster is an open-licensed children's book published by Book Dash, and freely available to read and remix. It was illustrated by Anja Venter, and designed by Wilna Combrinch.
---
Survive the Century
A branching narrative game about climate change that I co-created with scientists Christopher Trisos and Simon Nicholson.
In this game, you get to play the editor of a popular newspaper. Your decisions on how to talk about climate change dictate how the world adapts (or doesn't) to a warming planet from 2021 to 2100. Along the way, you get to read headlines and news stories about the future you've created, contributed by some of my all-time favourite science fiction writers: Lauren Beukes, Rajat Chaudhuri, Maria Turtschaninoff and Sophia Al-Maria.
It's up to you whether you lead the world to a green utopia, or unleash your inner sociopath to see how bad things can get. Nobody's judging.
---
Manage Your Money Like a Grownup: Teen Edition

You're never too young to start saving. Manage Your Money Like a Grownup, by bestselling author Sam Beckbessinger, aims to get younger readers thinking about the basics of money, laying a solid foundation in financial education that most grownups today never had.
With illustrations, jokes and fun facts designed to appeal to even the most easily bored reader, this book covers all the basics South African teenagers need to know about money, such as:
The relationship between earning, saving and spending;
How investing works;
Why compound interest is a superpower;
Why we pay taxes; and
The ethics of money.
Informed by discussions with real teens and their parents, this book equips readers with practical tips for earning and investing money at any age, as well as providing questions to spark lively dinner-table conversations.
---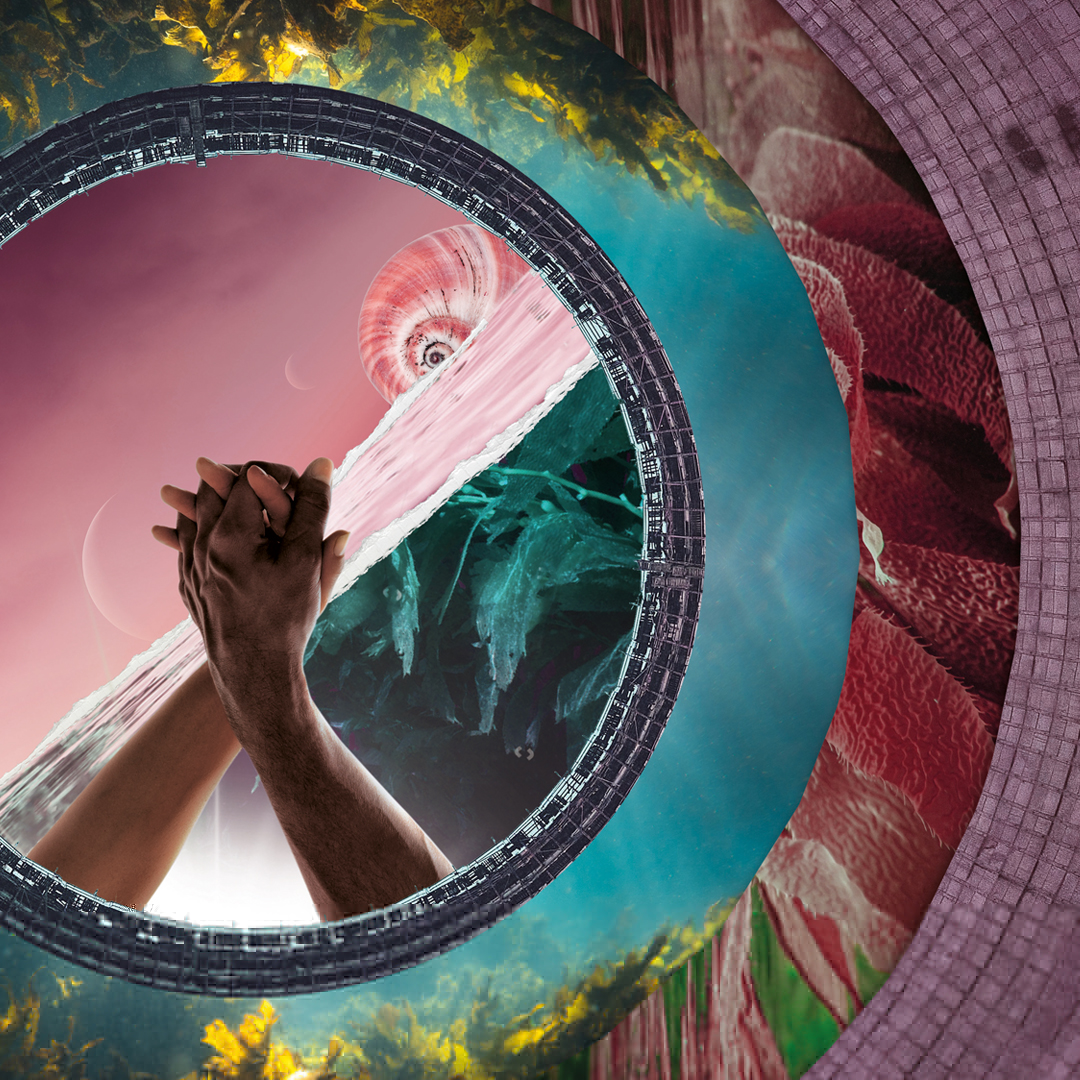 RisCura: Upshot
Upshot is an anthology of short stories exploring how today's investment decisions can impact the future.
Two of my stories were included in the collection: "Undercurrency", a love story about kelp farming and climate change; and "According to Plan", about whether an AI could come up with better life-goals for you than you can.
Upshot was curated by Lauren Beukes, edited by Helen Moffett, and includes stories by Bongani Kona, Angela Makholwa, Charlie Human, Tade Thompson and Mohale Mashigo.
---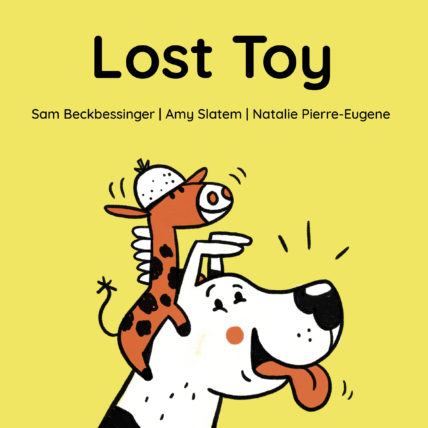 Lost Toy
A child has lost their favourite toy. They are so sad. Will some kind strangers help?
Lost Toy is a wordless picture book aimed at children aged two to five, freely published under a Creative Commons license for Book Dash. Illustrations by Amy Slatem and design by Natalie Pierre-Eugene.
---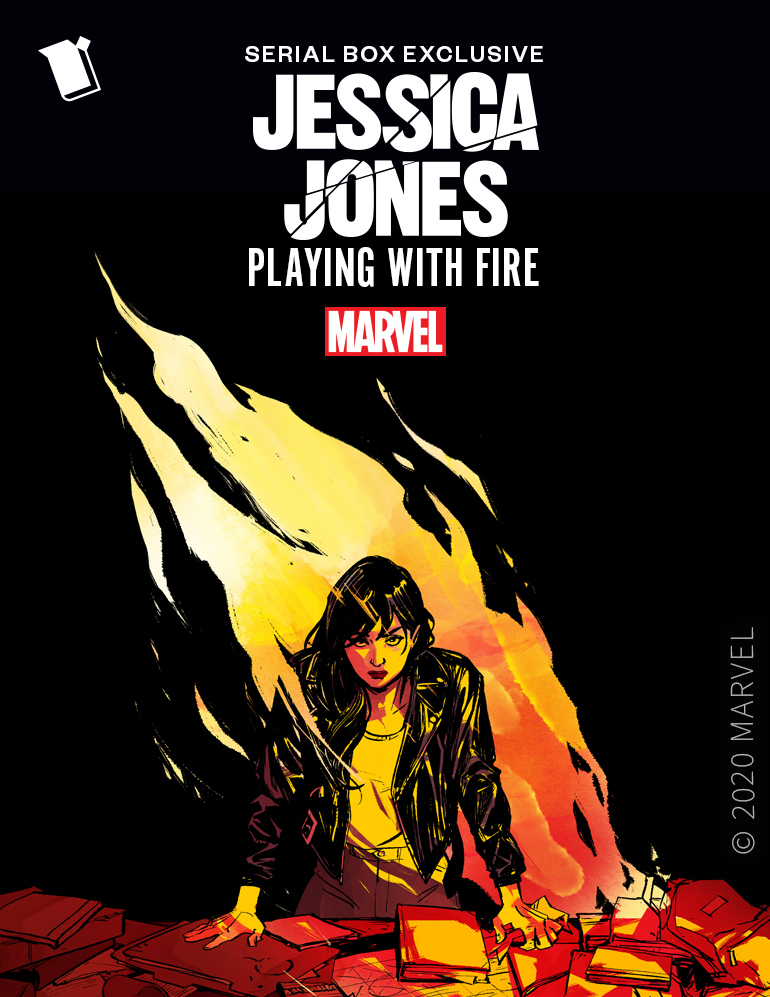 Marvel's Jessica Jones: Playing with Fire
A serialised fiction project I worked on with Lauren Beukes, Vita Ayala, Zoe Quinn, and Elsa Sjunneson. Available on Serialbox.m May 2020.
Jessica Jones has made an art of ignoring her particular brand of super-powered trauma. But these days, she's giving the whole "self-care" thing a try. Seeing a therapist, finding healthier coping mechanisms (read: no business-hours drinking), working toward not wanting to punch things all the time. Maybe even taking the occasional case that won't eat her alive. A simple missing persons case seems like just the ticket. But when a boy's body turns up under an overpass in what looks like a cut-and-dried OD, Jessica can't let it go and dives headlong into an obsessive search for answers.
Written by Lauren Beukes, Vita Ayala, Sam Beckbessinger, Zoe Quinn, and Elsa Sjunneson. Narrated by Fryda Wolff.
---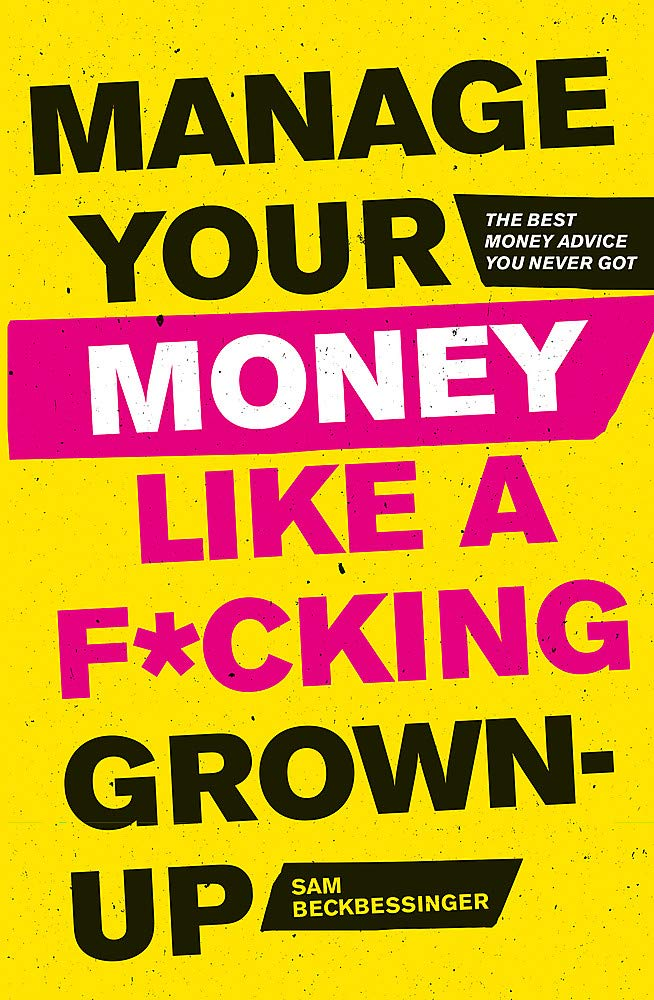 Manage Your Money Like a Fucking Grownup

In her bestselling book, money dork Sam Beckbessinger tells it to you straight: how to take control of your money to take control of your life.
You'll learn:
How to trick your dumb brain into saving more, without giving up fun
How to make a bona fide grownup budget
Why you need to forget what you've learnt about credit
How to negotiate a raise
Why buying a house (probably) won't make you rich
The one super-simple investment you need
How to deal with 'black tax'
With exercises, flowcharts and informative illustrations (also: kittens), this book is empowering and helpful – and f*cking funny, too.
You're going to earn millions of rands over your lifetime. Are you going to waste it on stupid crap that doesn't make you happy, or let it buy your freedom and your most audacious dreams?
---

Inves Capital
Open money for an open world
Like software, content, and minds, money works better when it's open. The Inves Capital group was incorporated in 2016 to explore free and decentralised networks and software in the context of finance. The group now includes Lettuce, Venox, Appia, Rand Reserve, and partnerships with key players in the new financial ecosystem. Our team has experience building core banking systems, smart credit card solutions, cryptocurrency exchanges, and in heading up innovation for traditional financial services providers.
---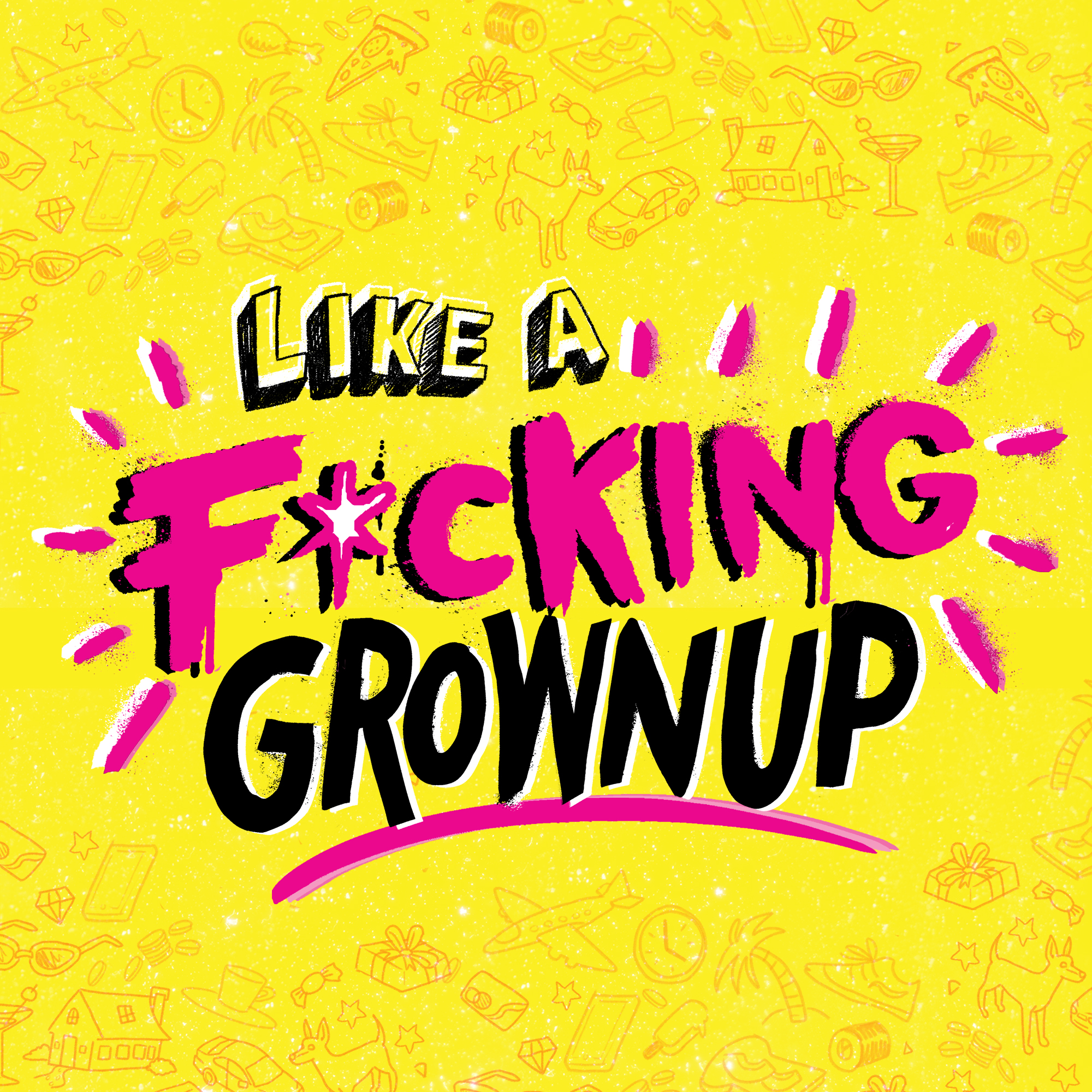 Like a Fucking Grownup: the podcast

Do you feel like you're just faking knowing how to adult? Me too! No-one gave us a guide to any of this stuff. This is a show where we take all the big scary questions you've always felt too embarrassed to ask, and try to find solutions.
---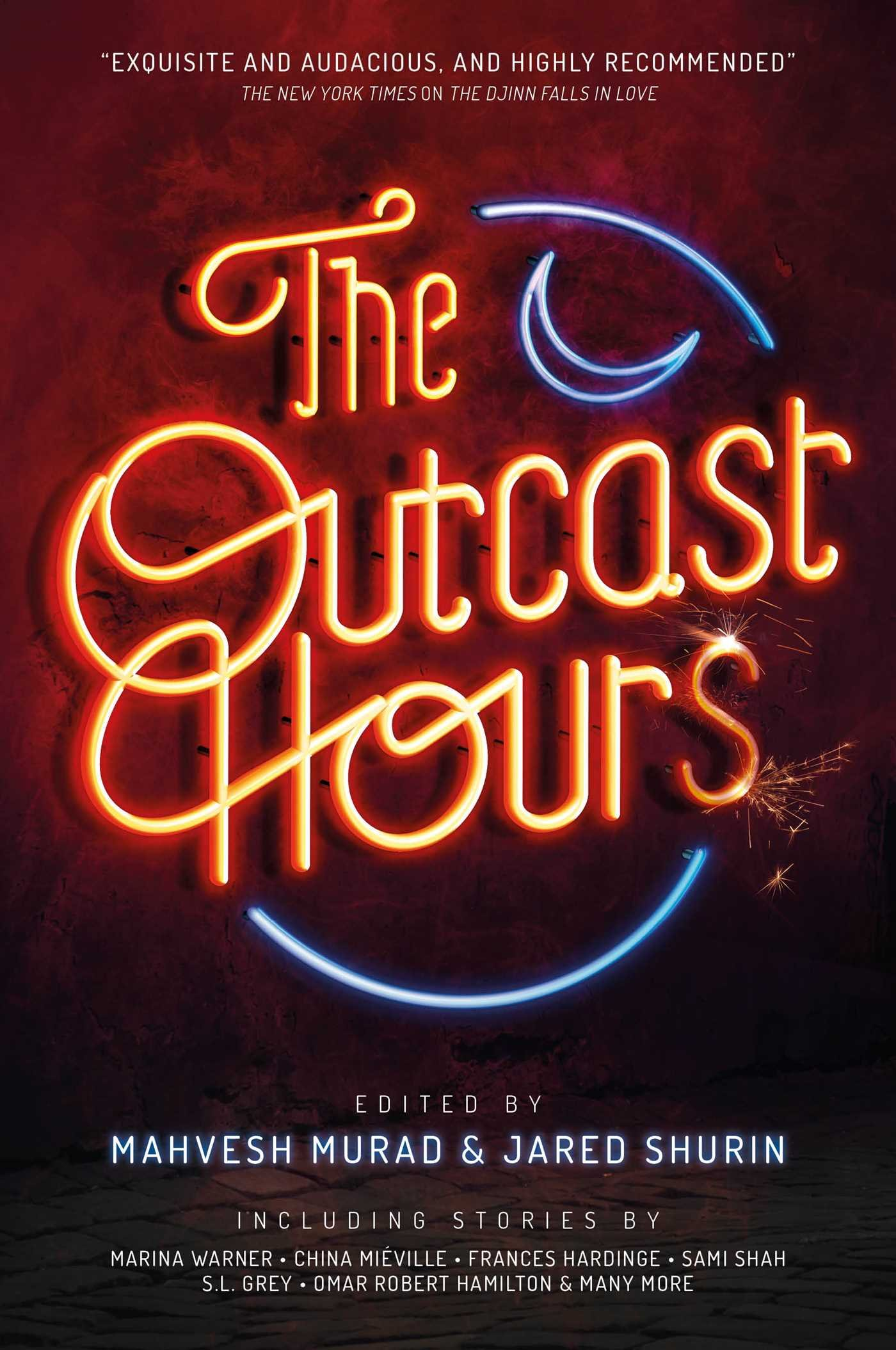 The Outcast Hours

I co-wrote a little horror story with two of my besties, Lauren Beukes and Dale Halvorsen, called "This Book Will Find You". It's about a young woman who tries to use a spell to bring her lover back from the dead.
It's featured in the excellent anthology, The Outcast Hours, edited by Mahvesh Murad and Jared Shurin. It also features stories by Marina Warner, China Miéville, Frances Hardinge, Will Hill, Sally Partridge, S.L. Grey and more.
---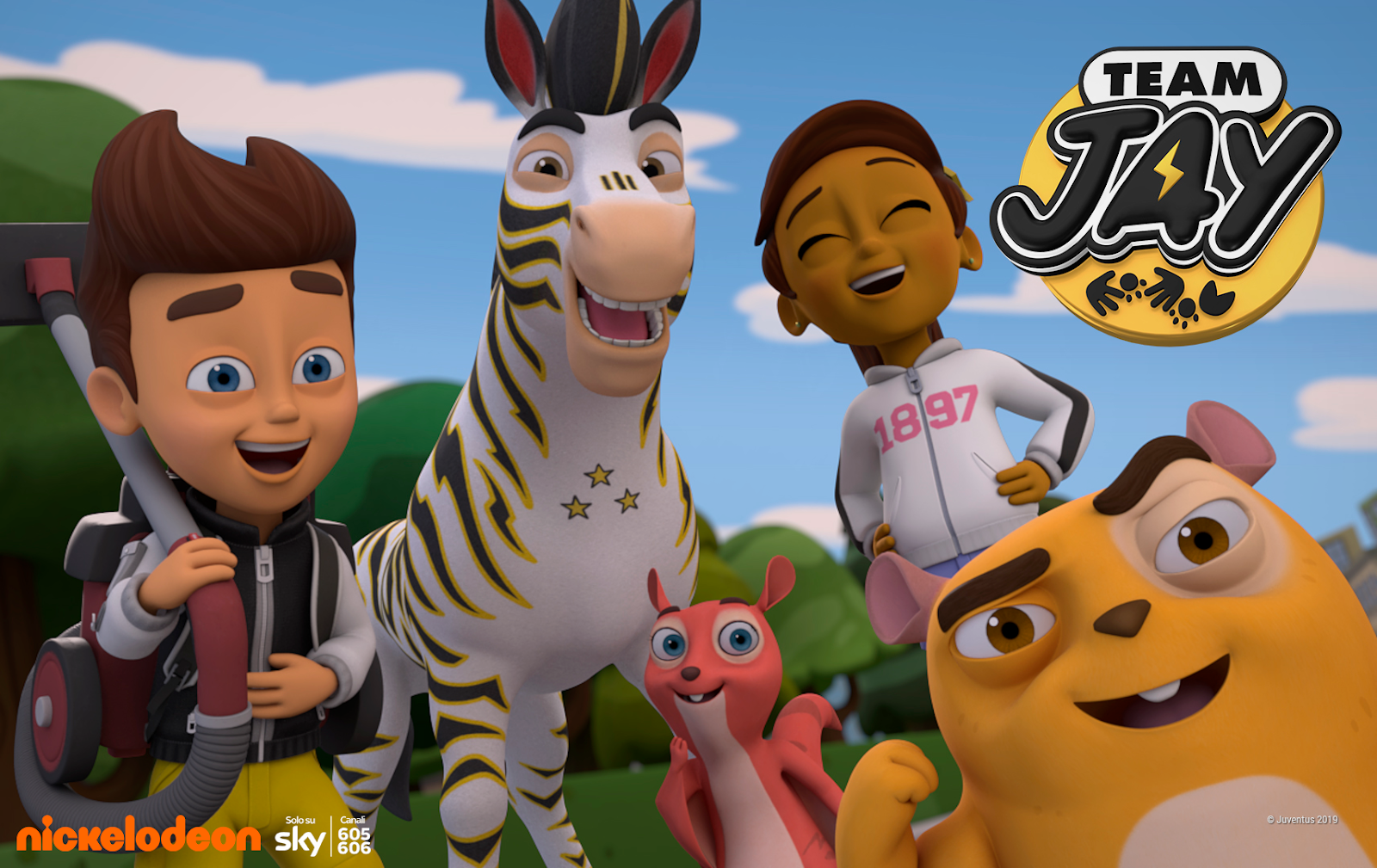 Team Jay
A CG-animated series from Nickelodeon Italy about a magical football-obsessed zebra and his friends, created by Sunrise Productions.
Being on the writing team for this show, trying to figure out how to make six-year-olds laugh, is probably the most fun job I've ever had.
---
Take Back the Day
One of my dearest humans Simon Dingle and I sometimes have conversations on the internet about how to be more productive and live the best versions of our lives. Sometimes we release these chats as a podcast! We've been doing this off and on since 2017.
---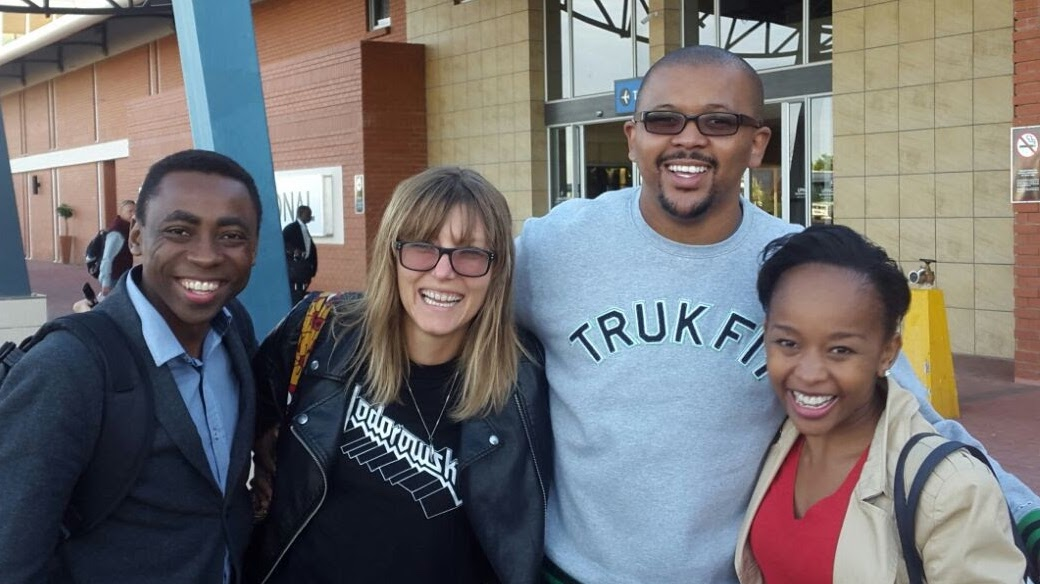 Desert Startup Bootcamp
Back in the long ago times of 2015, I was part of setting up an entrepreneurship bootcamp project focussed on South Africans setting up small businesses outside of the usual big cities. Here I am with my friend and co-conspirator Mhlanganisi Madlongolwana, and two of our facilitators Lynette Ntuli and Murendi Mafumo. Mhlanganisi continues to run DSBCs, so look out for a bootcamp near you!