Girls of Little Hope launch day
It's today! It's today!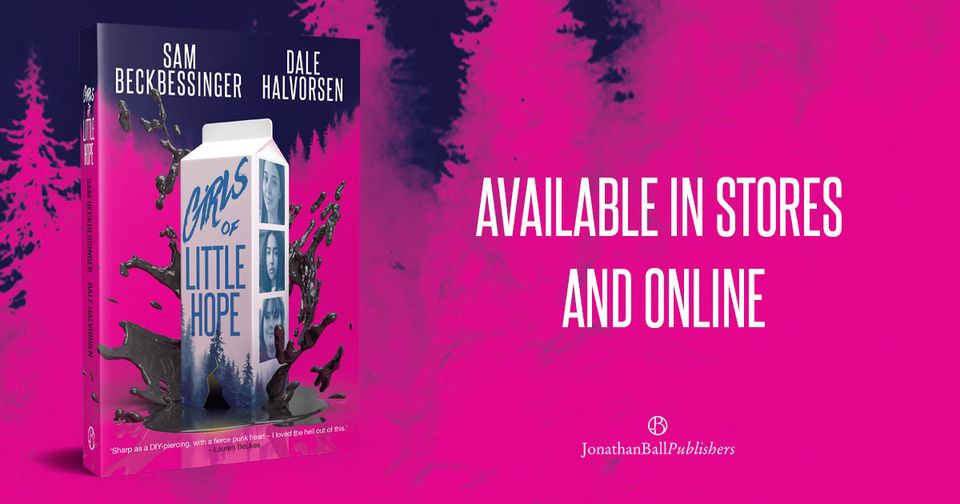 Hello loves :)
🎺 DUM-DA-DA-DUUUUM! 🎺 Girls of Little Hope is officially on sale today!
You should be able to find it at your local bookshop, or at any one of these fine online establishments. I can't wait for you all to read it.
Please do note that it's a horror story, so it does contain a fair amount of gore and violence. If there are specific topics that might be unhealthy for you to read about, please do check the content warnings first.
Today, let me just say how grateful I am to all of you. Even though I've never met most of you and experience you only as numbers in my email newsletter software, knowing that you're out there is what gives me courage to continue writing on the days when it's hard (which is most days). Your support allows me to wake up every day and do what I love. The words "thank you" are not enough. But, thank you. ❤️
Listen to chapter one
Can't wait to buy the book? Here's me reading chapter one.
Head over to my TikTok for the rest of the chapter.
Things that will be very helpful today
If you're able to help me get the word out (THANK YOU!), any of these actions would be very helpful today:
Buy the book. Any bookshop is good! I encourage you to support your local indie.
Review the book on Amazon, Goodreads or Storygraph (you can be honest, I won't take it personally)
Message any buddies who you think might enjoy the book to let them know about it. If they're into horror novels, 90s riot grrrl punk, uncanny mysteries... they'll be into this!
Post on your social media platform of choice. Here's some suggested text if you're not sure what to say.
Ideally, the goal is to get as many sales this week as possible, because that's how the book makes it on to bestseller lists (which, in turn, really helps future sales).
One last little request: if you spot the book in the wild, please would you take a photo and send it to me? I'm so hyped about seeing it on bookshelves.
"Girls of Little Hope is an absolute gem: vivid, vibrant, convincing and captivating. It's as wonderful, horrifying, and emotionally gripping as being a teenager." - Sam Wilson
Mostly, I'm just so excited that - after all this time - I finally get to share this gift with the people I made it for: all of you. I feel like a kid who spent three years making an intricate piece of macaroni art and now I finally get to give it to my mum. You're all my mum, in this scenario.
Love
Sam