10 books like Girls of Little Hope
What to read next if you loved Girls of Little Hope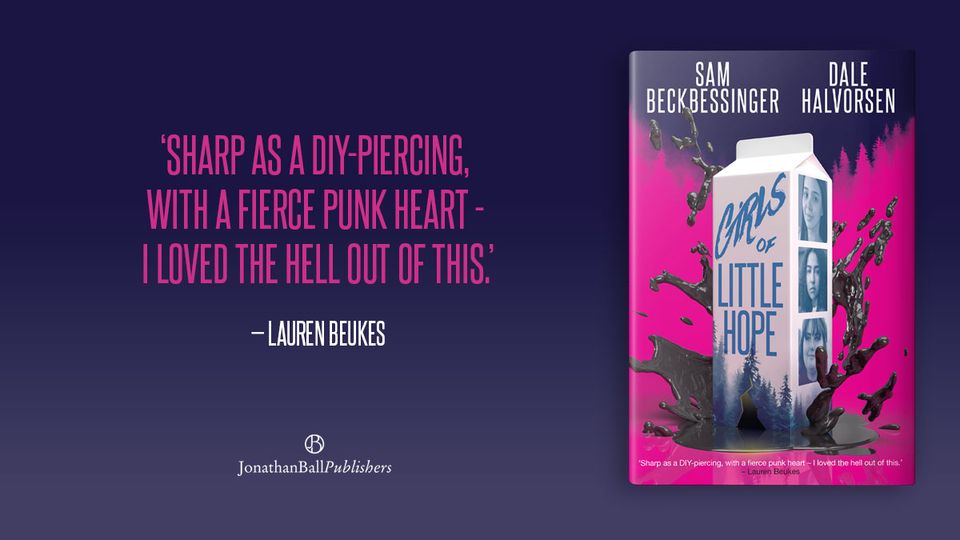 Loved Girls of Little Hope and looking for your next read? Here are ten books which have similar themes and nostalgia-horror-friendship vibes.
Pssst... UK readers, it's easier to view this list on Bookshop.org
My Best Friend's Exorcism - Grady Hendrix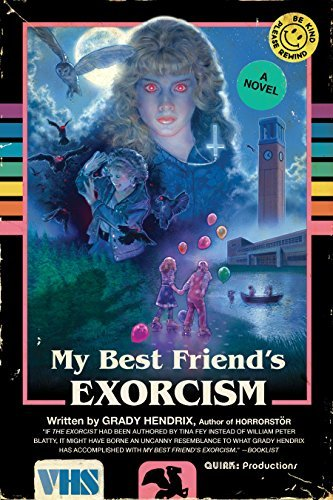 The year is 1988. High school sophomores Abby and Gretchen have been best friends since fourth grade. But after an evening of skinny-dipping goes disastrously wrong, Gretchen begins to act ... different. She's moody. She's irritable. And bizarre incidents keep happening whenever she's nearby.

Abby's investigation leads her to some startling discoveries — and by the time their story reaches its terrifying conclusion, the fate of Abby and Gretchen will be determined by a single question: Is their friendship powerful enough to beat the devil?
One of my favourite novels of all time. It's a gory and hilarious funfair ride of an 80s-flavoured horror novel, but what sets it apart is how lovingly and accurately Grady Hendrix depicts the intensity of teenage friendship.
Fun detail: I read this book just after finishing the first draft of Girls of Little Hope, and altered the ending of my book because of the ending of this one...
My Heart is a Chainsaw - Stephen Graham Jones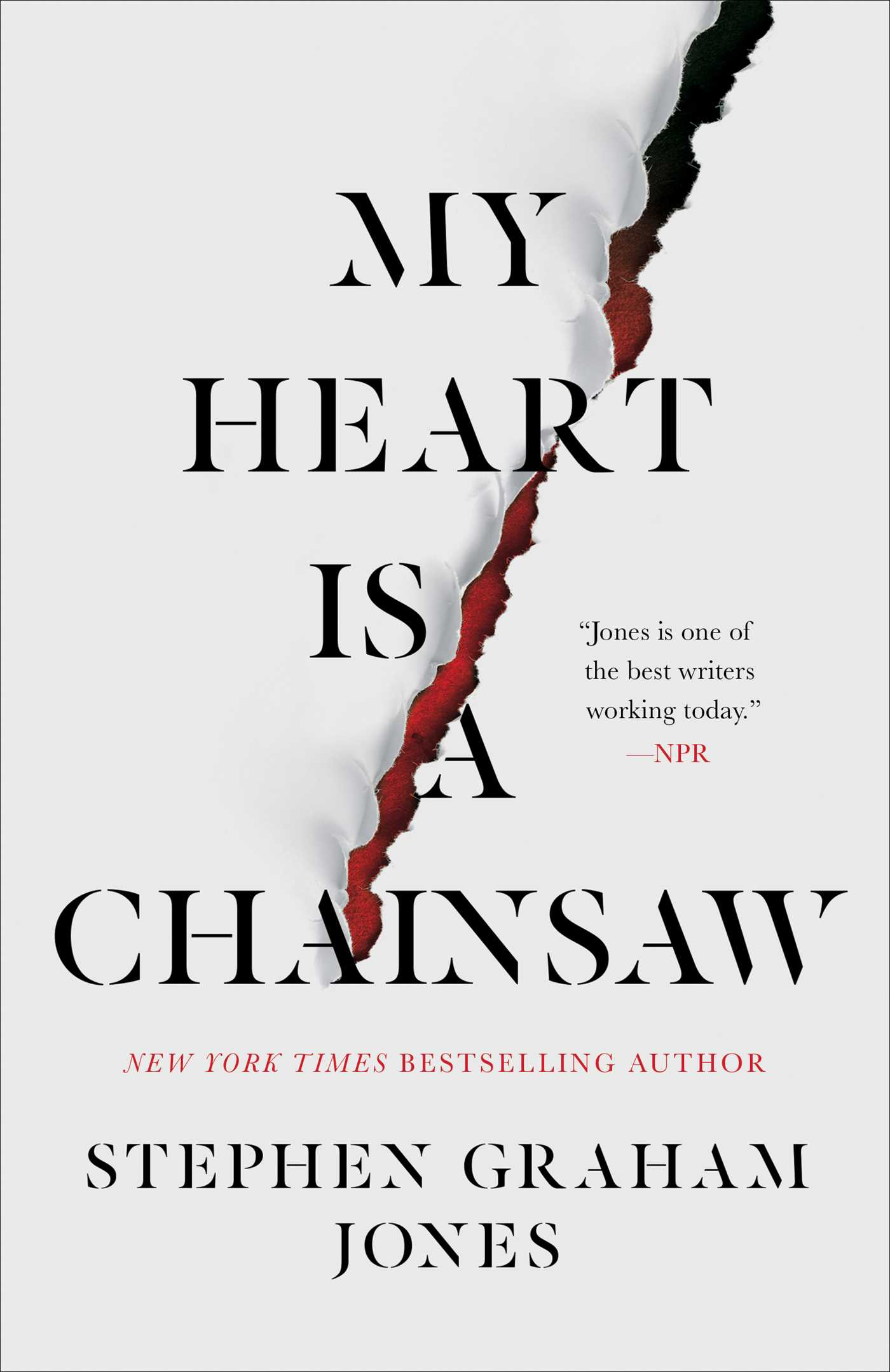 Jade Daniels is an angry, half-Indian outcast with an abusive father, an absent mother, and an entire town that wants nothing to do with her. She lives in her own world, a world in which protection comes from an unusual source: horror movies…especially the ones where a masked killer seeks revenge on a world that wronged them. And Jade narrates the quirky history of Proofrock as if it is one of those movies. But when blood actually starts to spill into the waters of Indian Lake, she pulls us into her dizzying, encyclopedic mind of blood and masked murderers, and predicts exactly how the plot will unfold.

Yet, even as Jade drags us into her dark fever dream, a surprising and intimate portrait emerges… a portrait of the scared and traumatized little girl beneath the Jason Voorhees mask: angry, yes, but also a girl who easily cries, fiercely loves, and desperately wants a home. A girl whose feelings are too big for her body.

My Heart Is a Chainsaw is her story, her homage to horror and revenge and triumph.
An unforgettably spiky hero, a claustrophobic small town, and a mystery that unfurls into devastating horror. The plot gets more and more outrageous, in the best way.
Paper Girls  - Brian K. Vaughan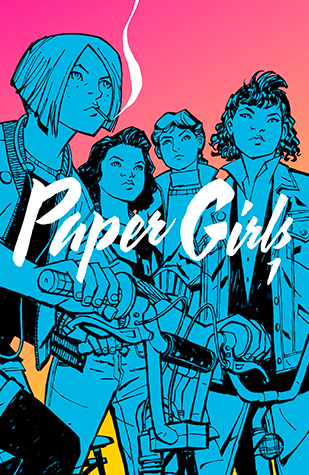 In the early hours after Halloween of 1988, four 12-year-old newspaper delivery girls uncover the most important story of all time. Suburban drama and otherworldly mysteries collide in this smash-hit series about nostalgia, first jobs, and the last days of childhood.
You've got similarly rebellious teens trying to figure out who they are in this late-80s-nostalgia-meets-supernatural-mystery comic series. Less gory than many of the other suggestions on this list.
Broken Monsters - Lauren Beukes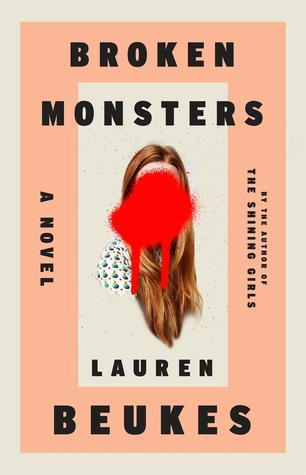 Detective Gabriella Versado has seen a lot of bodies, but this one is unique even by Detroit's standards: half boy, half deer, somehow fused together. As stranger and more disturbing bodies are discovered, how can the city hold on to a reality that is already tearing at its seams? If you're Detective Versado's geeky teenage daughter, Layla, you commence a dangerous flirtation with a potential predator online. If you're desperate freelance journalist Jonno, you do whatever it takes to get the exclusive on a horrific story. If you're Thomas Keen, known on the street as TK, you'll do what you can to keep your homeless family safe--and find the monster who is possessed by the dream of violently remaking the world.

If your favourite part of Girls of Little Hope was the relationship between Kat and Marybeth, try Broken Monsters: a horror masterpiece with another complicated mother-daughter relationship at its heart.
What Moves the Dead - T. Kingfisher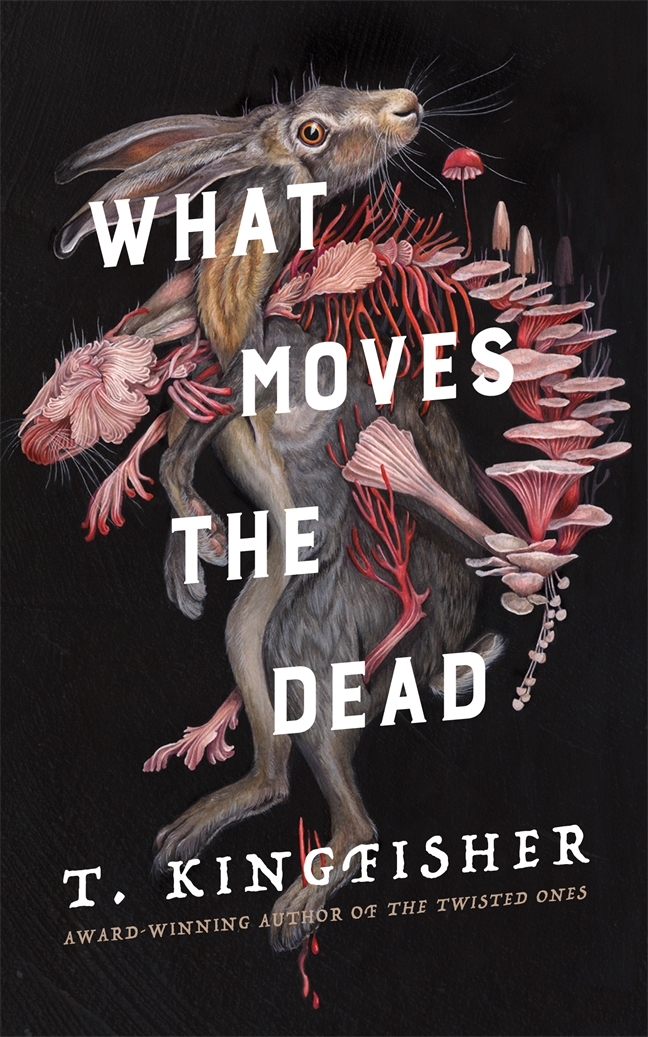 When Alex Easton, a retired soldier, receives word that their childhood friend Madeline Usher is dying, they race to the ancestral home of the Ushers in the remote countryside of Ruravia.

What they find there is a nightmare of fungal growths and possessed wildlife, surrounding a dark, pulsing lake. Madeline sleepwalks and speaks in strange voices at night, and her brother Roderick is consumed with a mysterious malady of the nerves.

Aided by a redoubtable British mycologist and a baffled American doctor, Alex must unravel the secret of the House of Usher before it consumes them all.
A retelling of Edgar Allen Poe's The Fall at the House of Usher, this eerie Gothic tale features mycological horror, eccentric characters, and slow-creeping dread.
Cuckoo Song - Frances Hardinge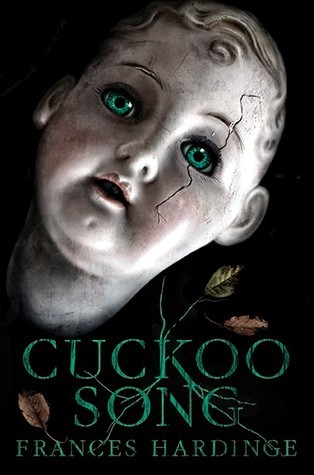 When Triss wakes up after an accident, she knows that something is very wrong. She is insatiably hungry; she keeps waking up with leaves in her hair, and her sister seems terrified of her. When it all gets too much and she starts to cry, her tears are like cobwebs...

Soon Triss discovers that what happened to her is more strange and terrible than she could ever have imagined, and that she is quite literally not herself. In a quest find the truth she must travel into the terrifying Underbelly of the city to meet a twisted architect who has dark designs on her family - before it's too late...
A book that explores similar themes to Girls of Little Hope, but with a younger protagonist, Cuckoo Song has the feel of a twisted fairytale. It's creepy rather than gory, and is sometimes positioned as a Middle Grade / Young Adult novel, but it's still one of the scariest books on this list.
Wilder Girls - Rory Power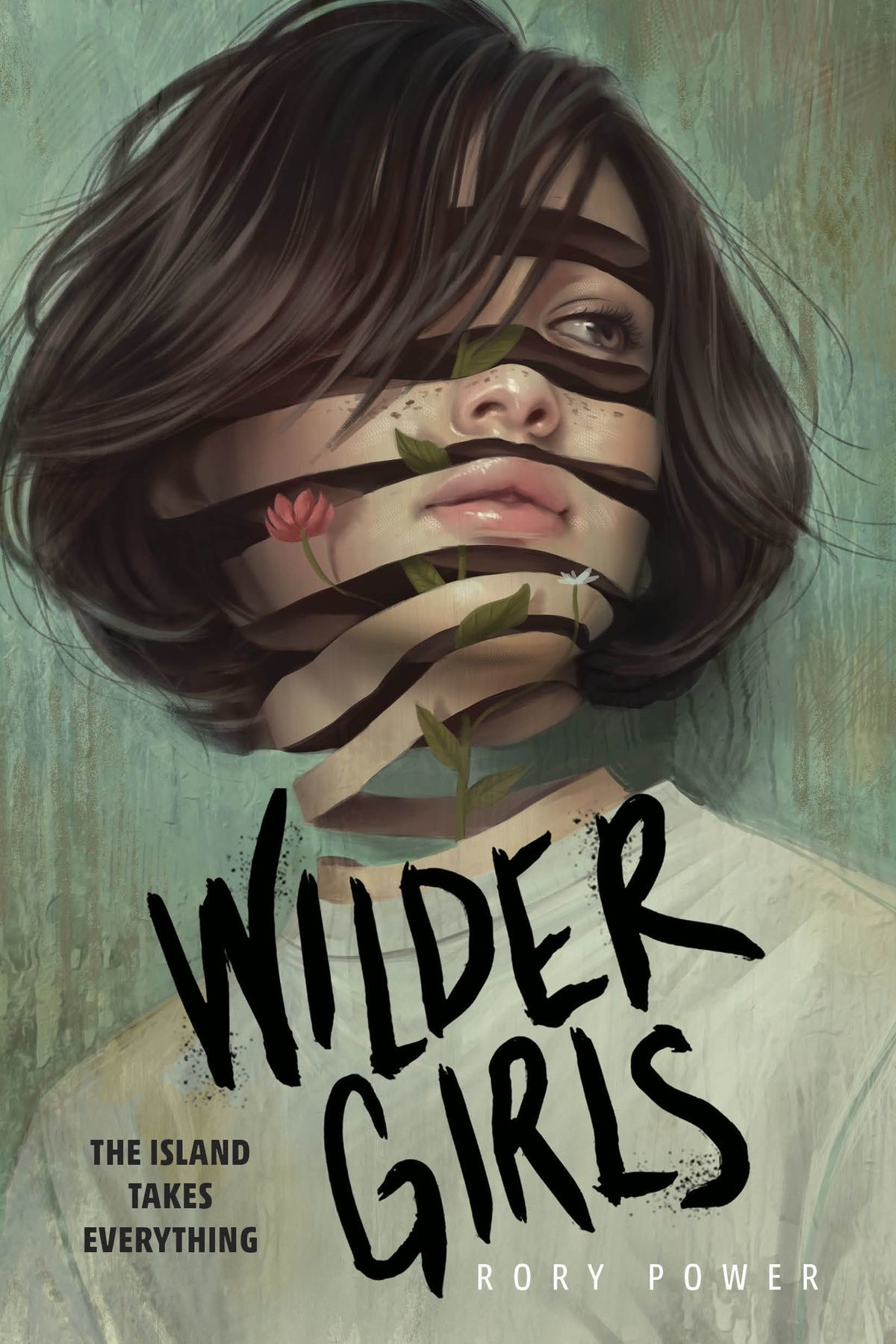 It's been eighteen months since the Raxter School for Girls was put under quarantine. Since the Tox hit and pulled Hetty's life out from under her.

It started slow. First the teachers died one by one. Then it began to infect the students, turning their bodies strange and foreign. Now, cut off from the rest of the world and left to fend for themselves on their island home, the girls don't dare wander outside the school's fence, where the Tox has made the woods wild and dangerous. They wait for the cure they were promised as the Tox seeps into everything.

But when Byatt goes missing, Hetty will do anything to find her, even if it means breaking quarantine and braving the horrors that lie beyond the fence. And when she does, Hetty learns that there's more to their story, to their life at Raxter, than she could have ever thought true.
Feminist body horror, complex queer independent teenage protagonists, and a chunky mystery. A great pick for young adult readers.
The Last House on Needless Street - Catriona Ward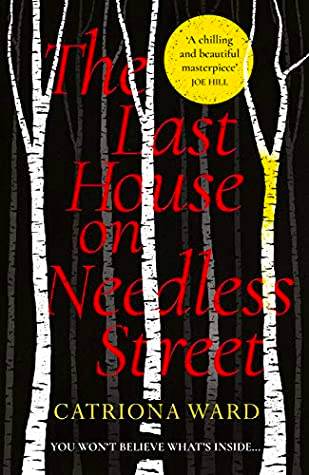 This is the story of a serial killer. A stolen child. Revenge. Death. And an ordinary house at the end of an ordinary street.

All these things are true. And yet they are all lies...

You think you know what's inside the last house on Needless Street. You think you've read this story before. That's where you're wrong.

In the dark forest at the end of Needless Street, lies something buried. But it's not what you think...
A genre-blending mindfuck of a horror novel which keeps surprising you.
The Last House on Needless Street
Meddling Kids - Edgar Cantero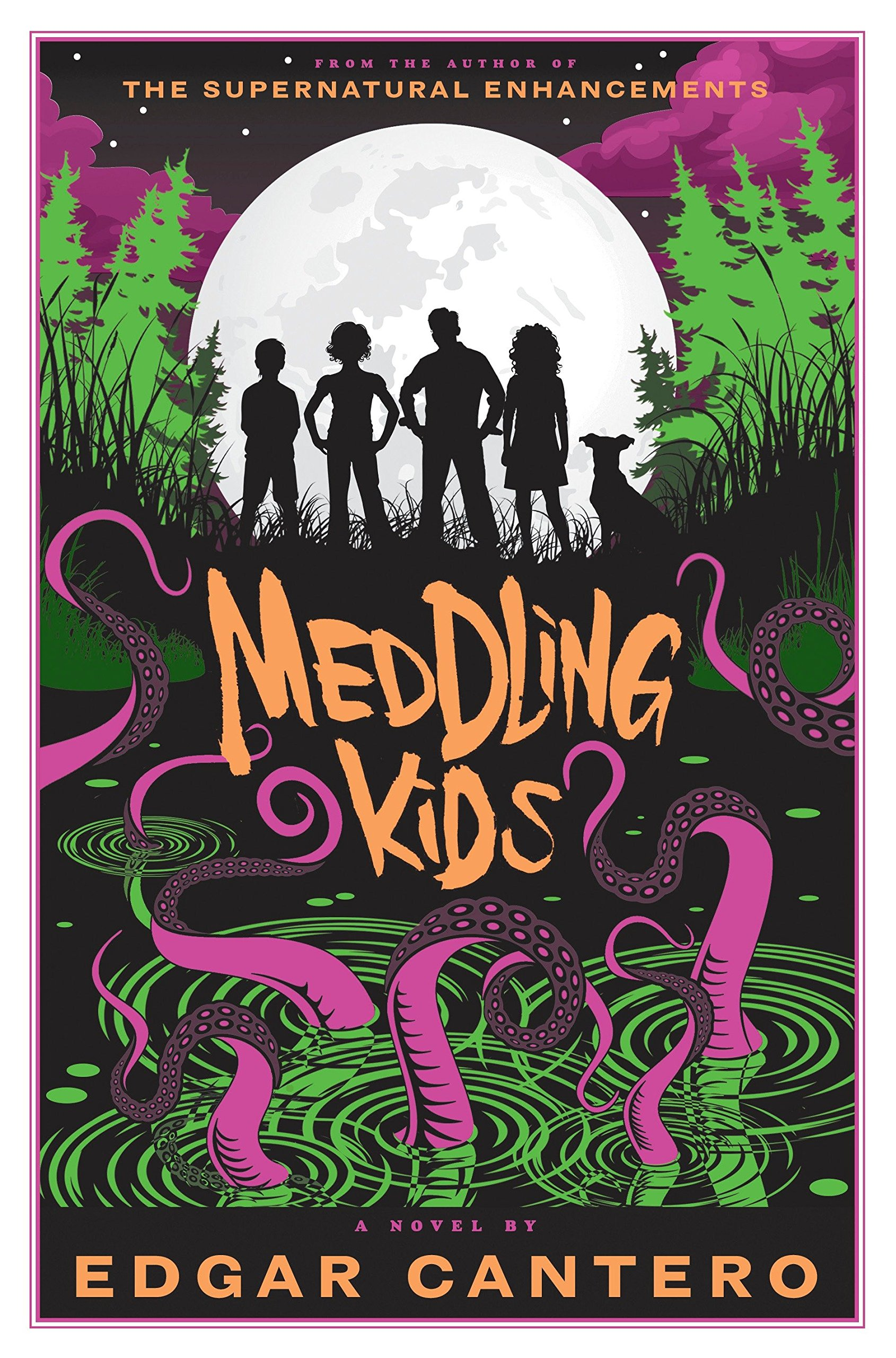 1990. The teen detectives once known as the Blyton Summer Detective Club (of Blyton Hills, a small mining town in the Zoinx River Valley in Oregon) are all grown up and haven't seen each other since their fateful, final case in 1977. Andy, the tomboy, is twenty-five and on the run, wanted in at least two states. Kerri, one-time kid genius and budding biologist, is bartending in New York, working on a serious drinking problem. At least she's got Tim, an excitable Weimaraner descended from the original canine member of the team. Nate, the horror nerd, has spent the last thirteen years in and out of mental health institutions, and currently resides in an asylum in Arkham, Massachusetts. The only friend he still sees is Peter, the handsome jock turned movie star. The problem is, Peter's been dead for years.

The time has come to uncover the source of their nightmares and return to where it all began in 1977. This time, it better not be a man in a mask. The real monsters are waiting.
An action-packed riff on Scooby Doo, Nancy Drew and other teen detective stories you loved as a kid.
The Outsider - Stephen King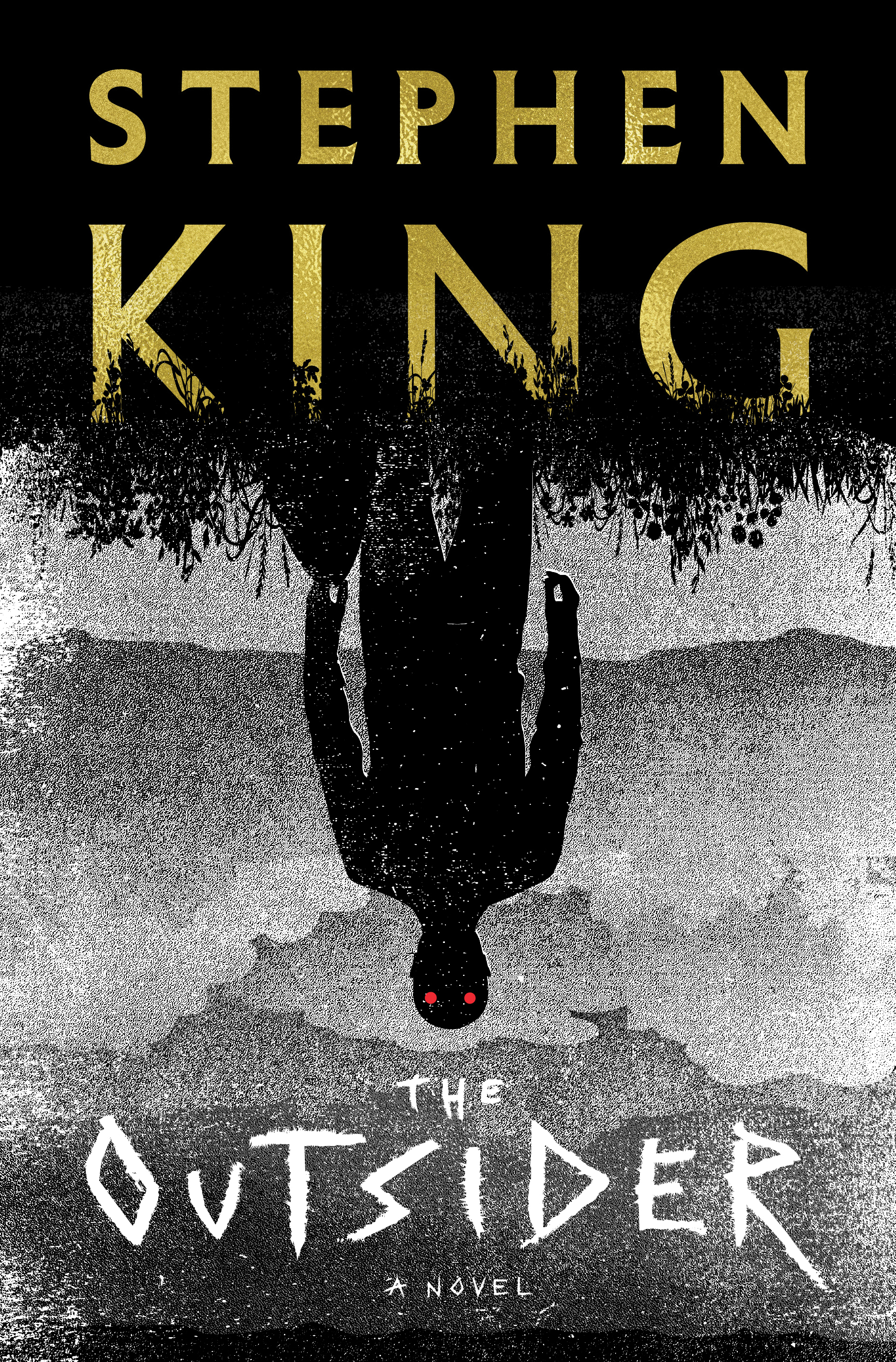 An eleven-year-old boy's violated corpse is found in a town park. Eyewitnesses and fingerprints point unmistakably to one of Flint City's most popular citizens. He is Terry Maitland, Little League coach, English teacher, husband, and father of two girls. Detective Ralph Anderson, whose son Maitland once coached, orders a quick and very public arrest. Maitland has an alibi, but Anderson and the district attorney soon add DNA evidence to go with the fingerprints and witnesses. Their case seems ironclad.

As the investigation expands and horrifying answers begin to emerge, King's propulsive story kicks into high gear, generating strong tension and almost unbearable suspense. Terry Maitland seems like a nice guy, but is he wearing another face? When the answer comes, it will shock you as only Stephen King can.
While Donna, Kat and Rae's friendship might remind you of the Loser's Club from IT, you'll find deeper similarities in this tale of small-town paranoia and a murder investigation which spirals deeper and deeper into the uncanny.