Some great apps and tools to help you manage your money
Here's a list of useful apps and tools to help you manage your money in South Africa.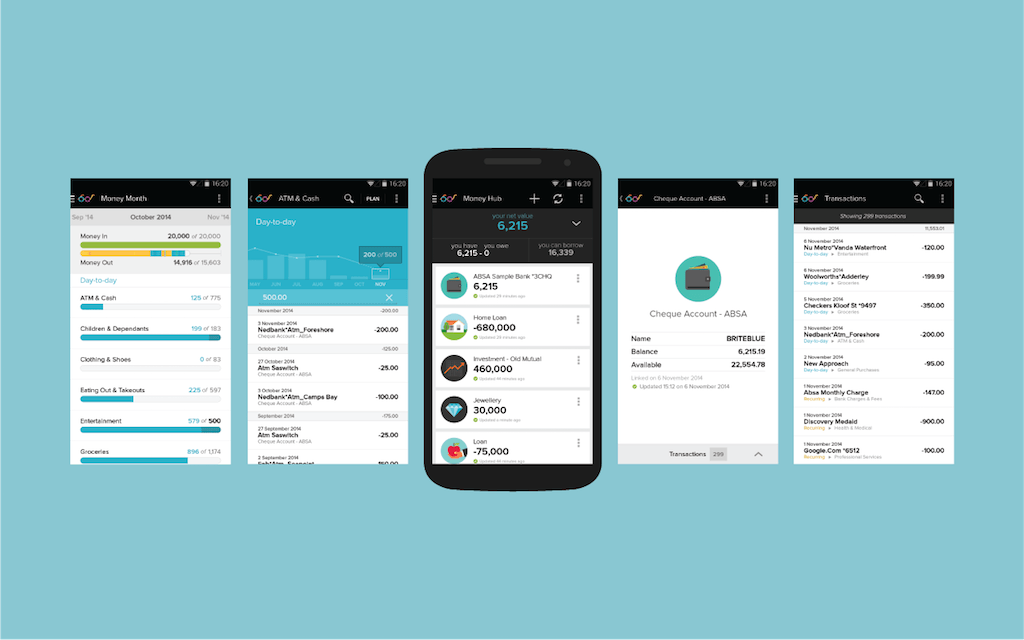 Last updated: November 2022
You need an app to track your spending. Let's help you find the best one.
It's really important that you can check, at any moment, the current balances of any of your debts, accounts or investments, and the history of all your transactions. And you've got to have real data! If you just try to rely on your memory and guesses, you'll be off by half.
So, find an automated app that will gather all your money information for you and keep it all up to date without your having to do anything. There are many of these apps out there. You want to find one that:
Is very secure
Supports accounts from your country (duh)
Tracks more than just bank accounts (store cards, investments, everything)
Updates all your stuff automatically
Is easy to use
There are some apps that need you to do this manually (hell, you could even do this in a spreadsheet), but don't waste your time with them. Life's too short to track every single transaction you make.
Global
Have you ended up with investments and pockets of money all around the world? Try YNAB, Toshl, Spendee, Buxfer or Kubera. None of them are free, unfortunately. Kubera is the app I switched to when I left South Africa and could no longer use 22seven, and I really adore it (if you do sign up, please tell them I sent you).
iOS users, try Wally.
U.S. and Canada readers, give Lunch Money a whirl.
I'm part of a team that's trying to build the portfolio tracking app we WISH existed. It's early days, but give Lettuce a try.
South Africa
Spending tracker apps
Your best option is 22seven. It's entirely free, has excellent security, and it's backed by Old Mutual. I'm biased because I used to work at 22seven, but I legit think it's the most awesome product for South Africans.
The global options listed above (like YNAB) also work in South Africa, and are worth checking out!
The Capitec app is pretty good for day to day budgeting, but you can't keep track of other things (like your investments or debts) with it. It's pretty good if you're starting out and already bank with Capitec, though.
Other useful SA money apps
United Kingdom
Open Banking is the shit, guys! Luckily for you, this means that you have lots to choose from when it comes to spending trackers.
Spending tracker apps
| App name | Link | Platforms | Cost | Notes |
| --- | --- | --- | --- | --- |
| MoneyDashboard | moneydashboard.com | iOS, Android, Web | Free | Sam's fave! |
| Yolt | yolt.com | iOS, Android | Free | Probably the best-looking guy out there. |
| Buxfer | buxfer.com | Web | Free | If you're happy to only access your account on web. |
Investment apps
Other useful money apps