The money dashboard
A spreadsheet for tracking your budget, debts and investments, available in Excel and Google Sheets.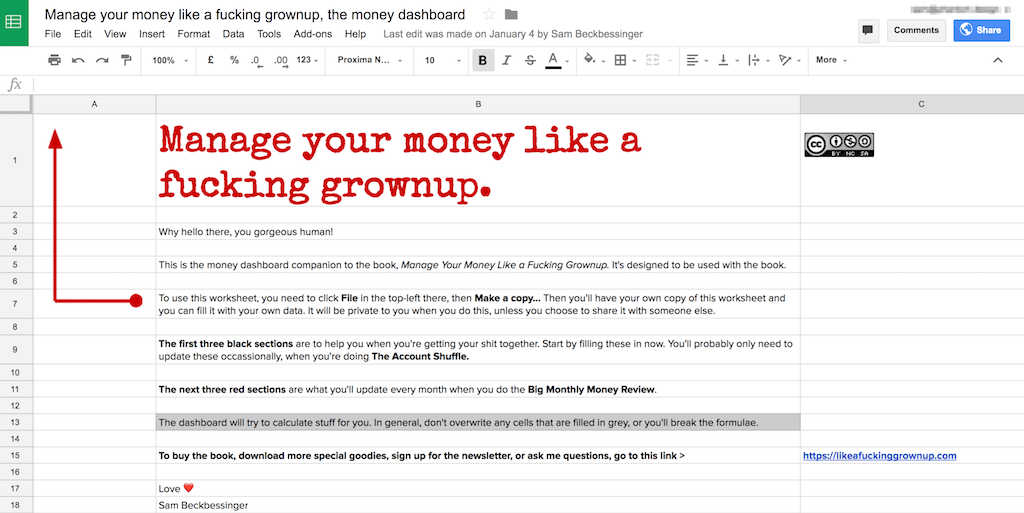 Looking for the all-in-one mega-super awesome dashboard for managing your money? Here it is!
Find the money dashboard on Google Sheets
You'll have to start off by making a copy for yourself, so that you can edit the data.
The all-in-one dashboard includes handy calculators, a monthly spending tracker, and more.
---
Teen version
A simpler money mission control sheet designed for younger readers.
Find the money mission control dashboard on Google Sheets
---
German version
Deutsche Leser, eine wundervolle Person namens Marcel hat eine deutsche Version des Geld-Dashboards nur für Sie erstellt. Sie finden es hier. Ich hoffe ich kann dich bald wieder in Berlin besuchen!
Das Geld-Dashboard auf Deutsch
---
Excel version
Prefer to do things old-school with Microsoft Excel?
---
How-to video
Struggling to figure out how the Money Dashboard works? This video might help: