Sale! Questions! Postcards!
A few end-of-the-year bits and bobs.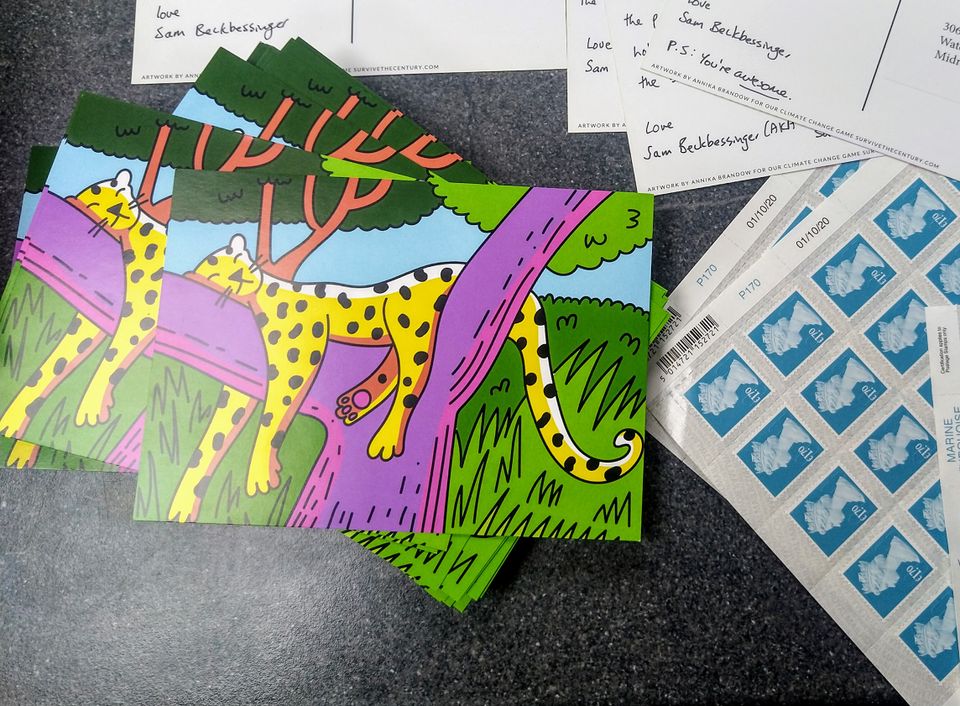 Hello, grownups!
Nope, it's not December. I refuse to believe it, sorry. It can't possibly be any later than September. #fakenews.
Instead of sending you a long missive, here's a last roundup of some recent things going on in Samland.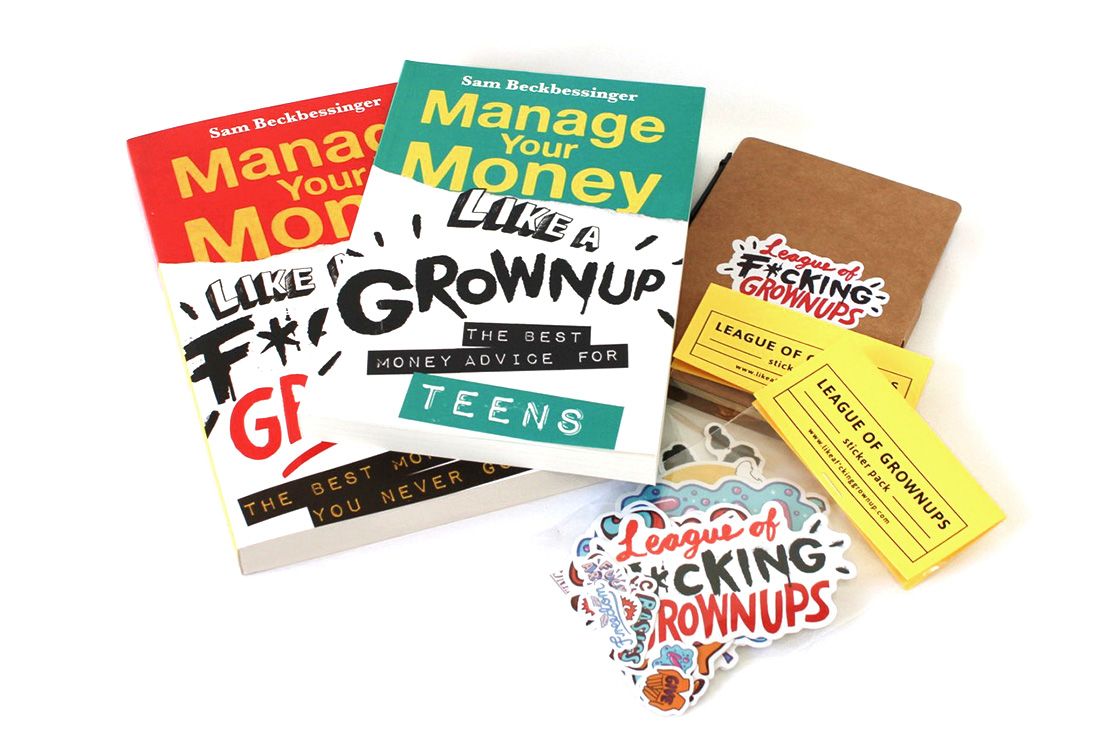 30% sale on books & merch
I'm running an epic 30% sale on all books, stickers and merch until 1 January. Just enter the coupon hello2022 at checkout. Orders must be in by 15 December if you want them delivered before xmas (in South Africa), but money books also make excellent back-to-school/uni gifts, just saying. Enjoy!
And as an even better offer, if you are in the UK and would like a copy of the South African version of Manage Your Money Like a Grownup (the teen version) or Manage Your Money Like a F-cking Grownup (the adult version), you can have one for free, just paying for postage. Just hit reply to this email with your details. I am on a quest to clear out cupboard space!
Both offers are only valid while stocks last, so hop to it.
Answering some reader questions
I've got individual posts up answering three recent questions from readers.
1. How do I build up a credit score without going into debt?
I'm 21. I've always been pretty financially savvy, even as a kid [Editor's note: you ARE STILL A KID, sweet pea]. I've always saved my money and bought things cash…. and that is where my problem comes in. As I've always bought everything in cash I have no credit record and because I have no credit record, no one will give me credit. I have now got myself a credit card to use and pay off to try and start building a credit record but am finding this whole situation so frustrating. How is it that someone with no debt can't get credit, but people with debt can easily get more credit?
What would you recommend I do to try and build up my credit record?
I wrote a full answer to this question here, including different strategies for establishing a credit record depending on whether you are A. a normal human person or B. someone like me who has the impulse control of a squirrel on cocaine.
2. Should I pay off my homeloan or invest?
I quite often get emailed by people who have suddenly come across a pile of cash (from mugging leprechauns, I presume) who want to know whether it makes more sense for them to pay off their home loans, or invest in the stock market. Here's my answer.
3. How do I get a book published in South Africa?
A Cape Town reader wrote a whole manuscript (what a CHAMP) and asked for some advice about getting it published. I've written a short post about that here.

Thank you postcards for members
Every year, it is my great pleasure to write all of the paid members (and early supporters) a thank-you postcard. This year's cards are winging their way over to members right now, featuring the cutest snoozy-leopard artwork by Annika Brandow from our Survive the Century story. I hope you get to be this leopard over the next few weeks, taking some epic holiday naps.
Look out for them in your postboxes!
2022 money talks
I'm offering a limited number of talks at workplaces at the start of next year about how to turn your finances around in 2022. I only have a few slots left, so reach out if you want to book a talk for your business. Here's my ratecard.
Random nonsense
I wrote some really weird poems by playing "broken telephone" with Google Translate.
An academic paper about the process behind our interactive story Survive the Century has just been published in Ecology and Society, if you're curious about what happens when you put a bunch of sci-fi writers and actual scientists in a room and ask them to imagine the future together. Read the paper here: From fAIrplay to climate wars: making climate change scenarios more dynamic, creative and integrative.
Dale Halvorsen and I have inked a publishing deal for our novel Magpies (which has a new title, damn you Elizabeth Day). We're obviously thrilled beyond words about this but trying to pretend that we're super chill, like whatever. I'll tell you all the details next year, hopefully with a sneak-peak of the cover!
In the meantime, I've started a new solo novel (the working title is Catfight) and right now it suuuucks because I'm at that stage where I don't actually know what the book is yet and if there's even a single redeeming nugget in the idea. Nevertheless, we persevere!
I am moving to Walthamstow at the start of January, eeeee! Hit me up if you've got any recommendations for fun things to do around there.
Anyway, thank you all for making 2021 a pretty damn wonderful year for me, all things considered. I am wishing you mince pies, cosiness, time with the people you care about, and epic holiday snoozes.
xx
Sam