MUSICAL FUNTIME EAR EXPLOSION
Musical highlights from two weeks in Barcelona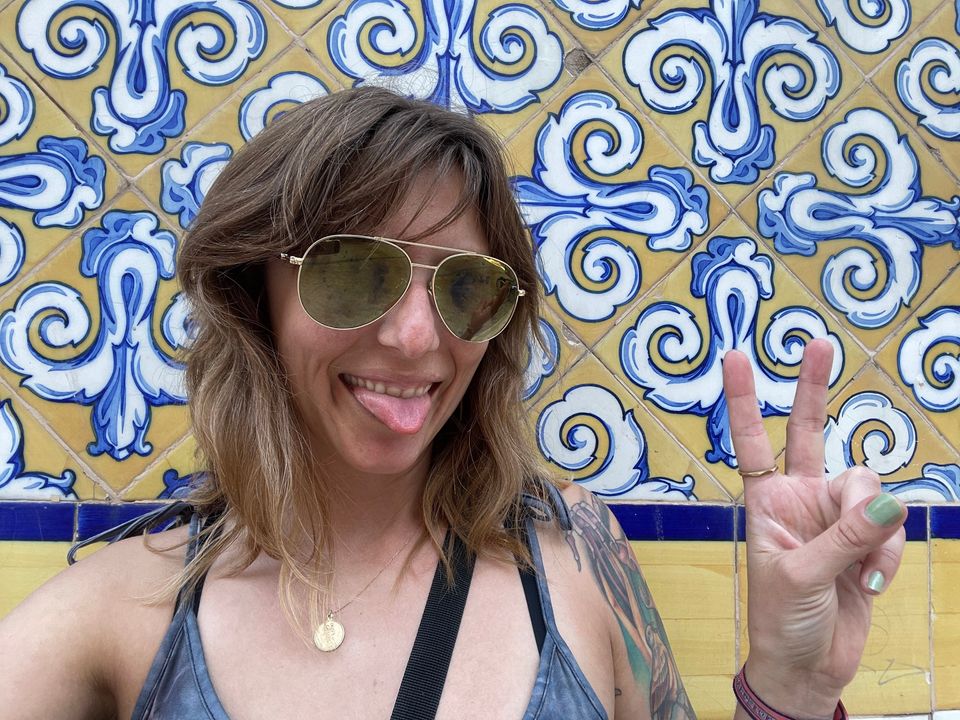 Hello loves!
I've spent the past few weeks on a beach in Catalonia reconnecting with my love of music. Yes yes, that's a fancy way of saying that I went to the Primavera Sound  festival. It was life-affirming. I am tired and sunburnt.
1. Premium Vera
Primavera's amazing but it's constant musical Sophie's choice. Do you go watch Nick Cave & the Bad Seeds or Little Simz? Tame Impala or Run the Jewels? Earl Sweatshirt or... oh shit it's 4am you need to go to bed at some point. It's hard to pick favourites, but here's my best of Primavera 2022 songlist.
I missed Burna Boy but all my friends who caught him said he had the best crowd energy of any performer there. I also missed Earl Sweatshirt, Pavement, Jamie XX, Tame Impala, Idles, Charlie XCX, Beach House, Interpol, M.I.A., Big Thief, Meghan Thee Stallion... impossible choices were made, friends!
2. Sorrow and Bliss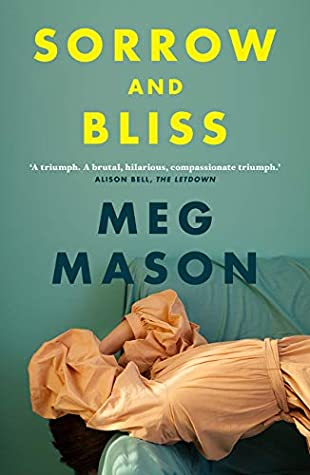 "Everything is broken and messed up and completely fine. That is what life is. It's only the ratios that change. usually on their own."
It's a rare, beautiful thing where you hear the author speak and she's just so funny and wise that you immediately buy her books just so you can listen to her talk some more. I heard Meg Mason talk at Daunt Books about how long-term relationships are really just an elaborate routine of shared jokes and knew I needed to read everything she's written.
Her breakout novel Sorrow and Bliss was shortlisted for the Women's Prize for Fiction this year. It's about a woman living with a sometimes-debilitating mental illness, trying to make it work with her maybe-too-kind husband Patrick. Except that it's hilarious, full of pithy observations like:
"Paris, Martha. "Please go to Paris."
"Why?"
"Because when suffering is unavoidable, the only thing one gets to choose is the backdrop. Crying one's eyes out beside the Seine is vastly better than crying one's eyes out while traipsing around Hammersmith."
I've seen a lot of people compare it to Fleabag. The shared DNA is a hot-mess 30-something protagonist, a complicated but loving sister relationship, and - as the title suggests - a tone that deftly swerves between wit and deep pain. Mostly, the novel feels very honest, especially around ambivalence towards motherhood, what happens when family members suddenly refuse to play the "family role" that's been assigned to them, and in the way that a mental illness can disrupt relationships.
I do have one quibble, which is that I don't buy the resolution of the romance plot (I'm keeping that vague and unspoilery, but if you've read the book, please let me know so we can discuss!).
But overall, it's great. I 100% recommend the strategy of buying books based on how witty the authors are on panels.
"Everything is broken and messed up and completely fine. That is what life is. It's only the ratios that change. Usually on their own."
3. Readwise
Obsidian has become absolutely my favourite tool for capturing everything I read, watch and think about - my external brain.
I've recently added Readwise to the mix: it's a tool that automatically collects anything I highlight in Kindle/Apple Books /Pocket/Twitter/Libby and imports it into Obsidian for me. It can also handle connections to Notion, Evernote, Roam or pure Markdown if that's your vibe.
If you're any kind of knowledge worker who reads a lot, give it a try.
4. Wellington Paranormal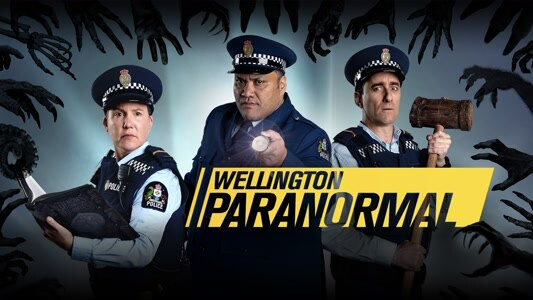 My bestie and I have been loving this spin-off of What We Do in the Shadows, about a New Zealand police department responsible for dealing with the supernatural. For example, there's an episode where all of the members of a neighbourhood watch group obtain superpowers and use them to punish people who don't pick up their dog poo. It's so good, very droll, very New Zealand.
5. Survive the Century in SA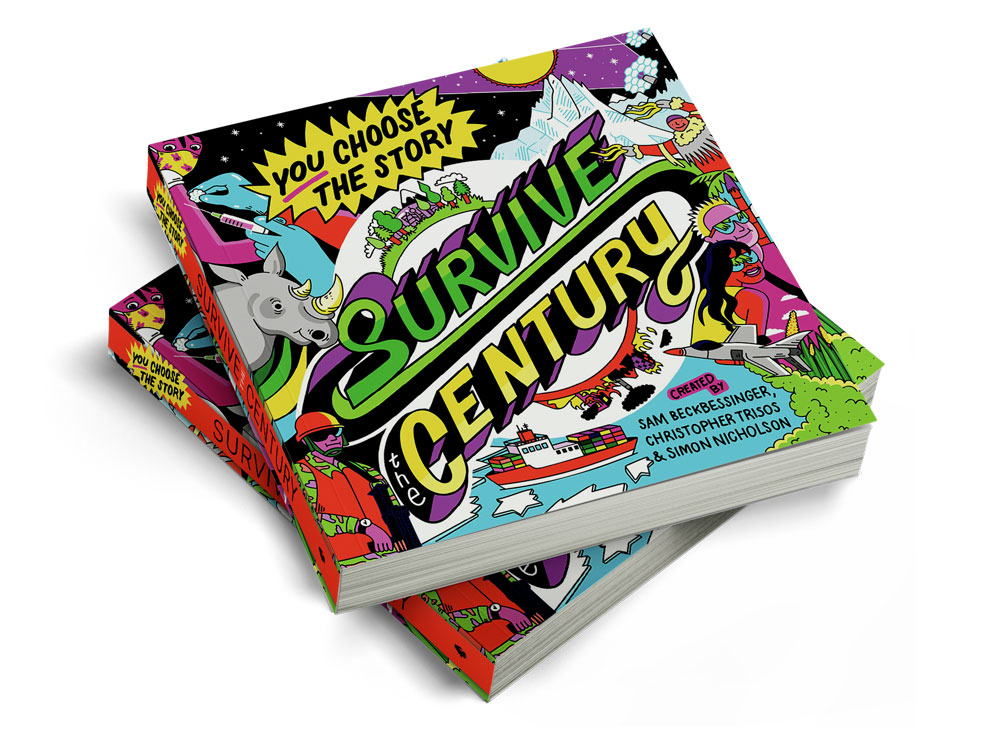 Good news, South Africans! I've found a local printer, so you can now order physical copies of Survive the Century at a reasonable cost. It's also available at the Book Lounge in Cape Town and Love Books in Jozi.
It's a perfect lighthearted gift for the climate-conscious person in your life, and a fun way to spend an afternoon.
--
Wishing you a buffet of excellent music,
Sam