Spooky season
Some great new horror movies to watch this October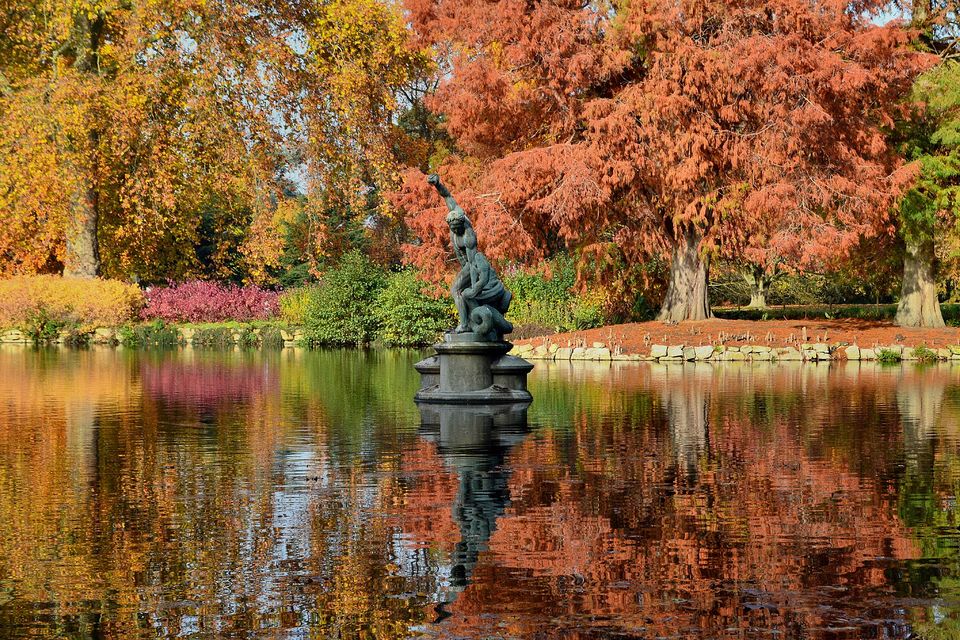 Hello loves!
Greetings from the UK, where it feels like we've had sixteen prime ministers since Tuesday. At least it's October, which is the time England is the most beautiful, all crunching leaves and spicy smells and cosy knitwear. I've been spending a lot of time walking around the parks, marvelling at how each leaf is an entirely different colour, and working on the last (???) round of edits on Girls of Little Hope, eee!
Here are five things I wanted to share with you this week.
1. Horror movies
'Tis the season for horror movies! This has been a great year for fun nail-biters. My top recommendation is Nope, the third feature film from horror genius Jordan Peele. The less you know about this one the better, just know it's worth seeing on the big screen.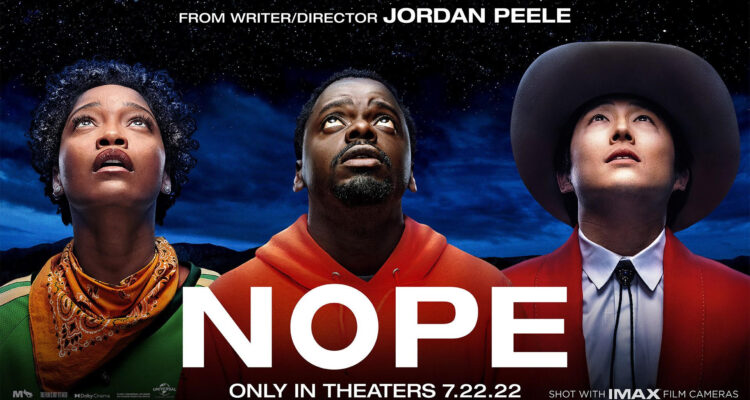 I can also recommend the new instalment in the Predator franchise, Prey (on Disney+) - about a Comanche warrior trying to save her tribe from an alien hunting them for sport. It's a satisfying, full-throttle action movie with heart, and MOST IMPORTANTLY it co-stars the very best pupperoo, a former shelter-dog named Coco, who I would kill any number of murderous aliens for.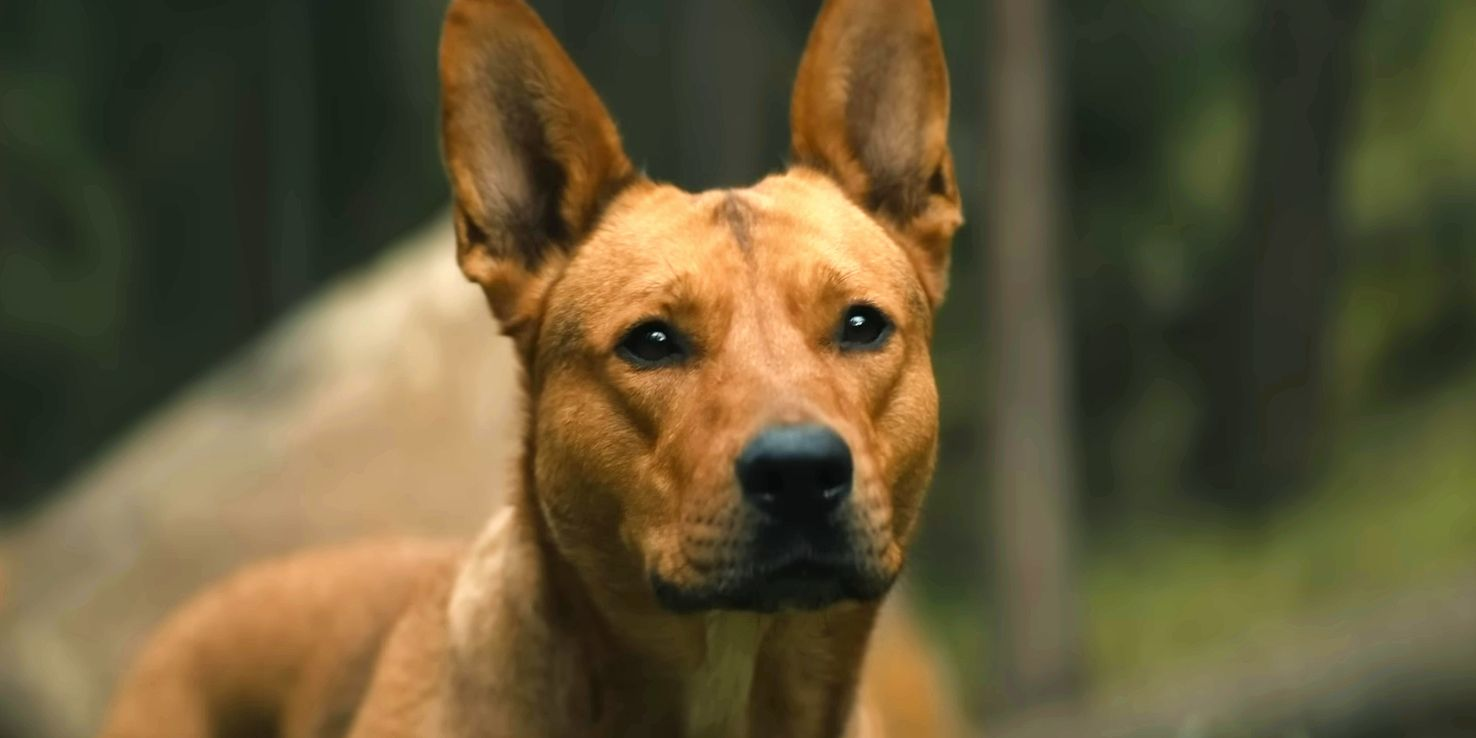 There's also Bodies, Bodies, Bodies, an acerbic horror-comedy about rich Gen Zs playing a game of Werewolf/Murder in the Dark in an isolated mansion... until people start getting murdered for real. It's based on a story by Kristen Roupenian, who wrote the brilliant New Yorker short story "Cat Person". It goes slightly off the rails in the last third, but it's a cracker.
Notable mentions to All My Friends Hate Me (basically "Social Anxiety, the Horror Movie"), the 2022 Scream, and horror-comedy mockumentary When the Screaming Starts.
I haven't had a chance to see them yet, but my own Halloween viewing plans include Men, Hatching, The Innocents, Barbarian, and Smile.
2. Wilding
One of the people I most love having conversations with is my longtime collaborator, friend and business partner Simon Dingle. Occasionally (like, whenever we remember) we record those conversations and put them on the internet. Our podcast Take Back The Day has been running for almost a decade, and it's where we talk about how we work, why we work, the other things we do when we SHOULD be working.It's loose and rambly, which I know isn't everyone's jam, but if it IS your jam, you can find it wherever you listen to your podcasts ;)
In our latest episode, we speak about the Chris Smith documentary Jim & Andy and how we are all pretending to be other people sometimes, and about the wonderful book Wilding: The Return to Nature of a British Farm, by Isabella Tree.
3. Nick Cave Crash Course
I saw Japanese Breakfast earlier this week at the 02 in Kentish Town. I felt tragically under-prepared, so my dear friend Maya made me a "JBrekkie crash course" playlist, with accompanying liner notes about what makes each song brilliant. It was so sweet and generous that I felt I should pay the favour forward for a friend I dragged along to see one of MY faves, Nick Cave. So, if you also happen to be Cave-curious but don't know where to begin with his 40-year+ discography, here are ten songs to start you off.
Side-note: in addition to being an extraordinary musician, Japanese Breakfast's frontwoman Michelle Zauner also wrote a New York Times bestselling memoir, Crying in H Mart, about grieving her mother over Korean food (honestly, it's RUDE for one person to be so multi-talented). She released the first chapter as a superb essay, which you can read here.
4.  The Scholomance Trilogy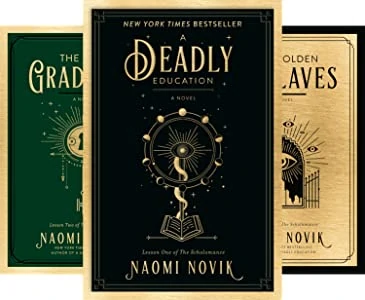 It has been a looooong time since I stayed up until 4am on a school-night because I couldn't stop reading a book. Thank you/fuck you to Naomi Novik for breaking that streak with her utterly moreish Scholomance trilogy, about a magical school for teenagers that has a 25% survival rate. Brilliant characters, tight plotting, an expansive (and logical) magical world, and chest-clutching cliff-hangers... I  literally couldn't put these down. Highly recommend, unless if you need to sleep.
5. Yao Lu
London's Science Museum has a great free exhibition on about the history of Science Fiction, including Daleks, original Star Trek uniforms, illustrated HG Wells' first editions and more. My favourite discovery there was the work of photographer Yao Lu. At first glance, they look like classical Chinese paintings, but peer closer, and you see that they're photographic collages of environmental destruction. What looked like a mountain, is a plastic fishing net covering a garbage pile. They're very moving.
Wishing you cosy knitwear and a good night's sleep,
Sam