How to start exercising when you hate exercise
What I've learned about the absolute basics of getting fit, and why it matters so much.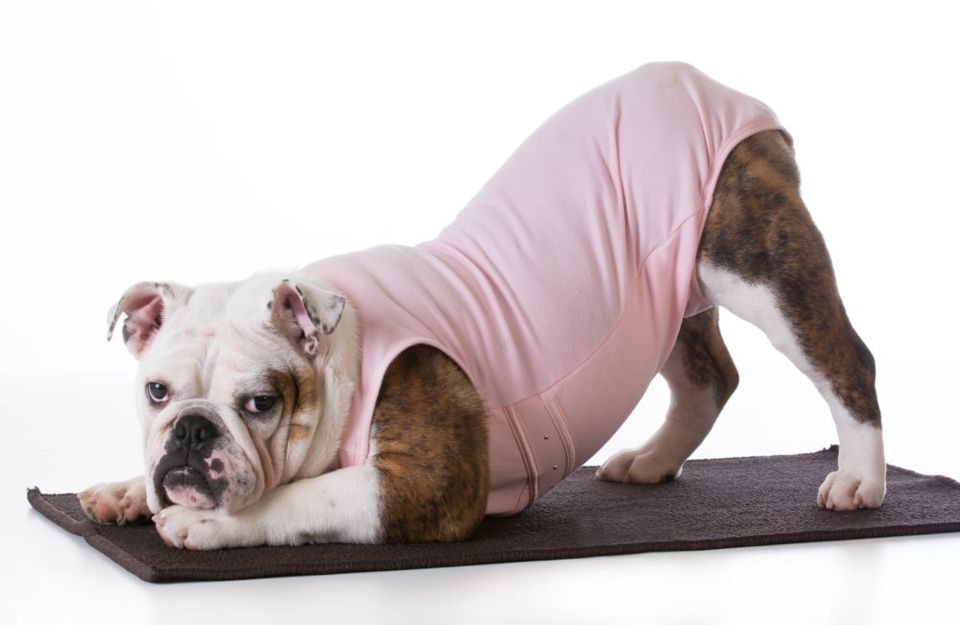 Hello, grownups :)
Have you got a mortifying childhood memory that's haunted you your whole life? Here's one of mine (oh, I have many).
I must have been nine or ten years old, and I was a year younger than everyone else in my class. Because only the senior grades in my primary school participated in Sports Day, that meant that I had to compete in ALL of the races, because there were only me and like four other kids in that age group (why, oh merciless overlords of Primary School, was this the system?).
The problem was, I was TERRIBLE at sports. Especially at running. Reading, maths, memorising every poem from T. S. Eliot's Old Possum's Book of Practical Cats? Those things were my forte. Running was something I could do for approximately thirty seconds before wanting to cough up a lung.
The worst of all the dumb races that I had to participate in was the dreaded 1500m. That is an insanely long distance for an overweight, unfit nine year old! But I had no choice. The 1500m translated into doing four or five laps of the field. We all started running, and the other three kids tore away from me immediately. I ran my hardest, weak and in pain, but I couldn't keep up. The other three kids lapped me. And then they lapped me again. And then the other three kids finished the race, and I still had two whole laps to do. I remember it so clearly: the whole school, watching me for what felt like an eternity, as I wheezed and panted and hobbled my way around and around that damn field.
So yeah. Exercise and I, we haven't had the best relationship. And for years, I managed to convince myself that this was fine, and that exercise was a stupid hobby for dumb jocks, anyway. And all the cool people smoke cigarettes and laze around making art until they die young and beautiful..
Reality caught up with me eventually. THANKS, reality.
Over the past few years, I've been working on reforming my relationship with my body, and especially with exercise. But you've got to understand, if you've never been fit before in your life, this is hard. I don't think fit people understand how impossibly difficult exercise can be, when you've never done it before.
But that's no reason not to try.
So, take a listen to the latest podcast episode, where I'll share what I've learned about the absolute basics of getting fit, and why it matters so much.
And if you want more concrete tips about getting started, I did a writeup for Daily Maverick.
Wishing you long walks, soccer games and swims in the ocean,
Your friend Sam
---
Updates from Samland
👧🏽This League of Grownups is the absolute damn best. When I asked you about what questions kids are asking about money, one of our readers, Valen, who is a high school teacher, very kindly asked 150 of his learners to write down any questions they had. Some of these were hilarious and bizarre, but many of them were extremely profound. You can hear what they were in this clip from the Money Show with Bruce Whitfield (the interview starts at minute 47). Valen, I can't thank you enough.
📱Lettuce, the little portfolio tracking app I'm building with my friends Kenny Inggs and Simon Dingle (because I'm tired of spreadsheets, and 22seven doesn't let me track my global investments), just got a redesign. We're working on graphs now, and hope to roll these out soon. It's early days, but we have big plans for this baby.
🇧🇪The German translation of Manage Your Money Like a F-cking Grownup is now available on Amazon, bitte erzähle es all deinen deutschen Freunden!
💻I finished a draft of the Super-Secret-Project, and will be writing the final draft in December, in-between working on the "Manage Your Money for Kids" book, pitching two TV show concepts, making the podcast, and planning a move to another continent. Shhhh no I'm not trying to do too many things.
🖋I'm a masochist so I've committed myself to doing NaNoWriMo (interNational Novel Writing Month) this November. If you've never heard of this, it's a global challenge to write 50,000 words of a novel over 30 days, and it happens every November. This month, I'm working on the mystery-horror novel I'm writing with Dale Halvorsen, called Magpies. We've got about 50,000 words already, and I want to push myself to finish a first draft by the 8th of December. The beauty of NaNoWriMo is that it forces you to focus on quantity rather than quality (you've got to hit your 1,667 words-a-day target), which means you don't have time to second-guess yourself or get stuck. I'm telling you all that I'm doing this because now that I've told you I'll feel pretty damn embarrassed if I don't stick to it, so please hold me accountable! Are any of you planning a NaNoWriMo of your own? Let me know, we can keep each other motivated!

Stay handsome, lovely people.