I finished a draft of my novel wheeeeee!
I am a literary goddess. All shall love me and despair.
Hello, grownups!
I AM A GODDESS WHO JUST FINISHED A WHOLE ENTIRE DRAFT OF MY NOVEL. Magpies is 95,000 words of sheer genius so profound and heartbreaking that you shall WEEP when you read it. A mere glance at the prose will make you want to immediately quit your job and dedicate the rest of your life to only reading and re-reading Magpies, over and over again. Shrines shall be dedicated to its magnificence!
Okay, not really. In truth, it's still very early-drafty, riddled with plot-holes and adverbs, but it feels like a little book-baby that I have birthed from my brain, and I'm as proud of it as any new mother.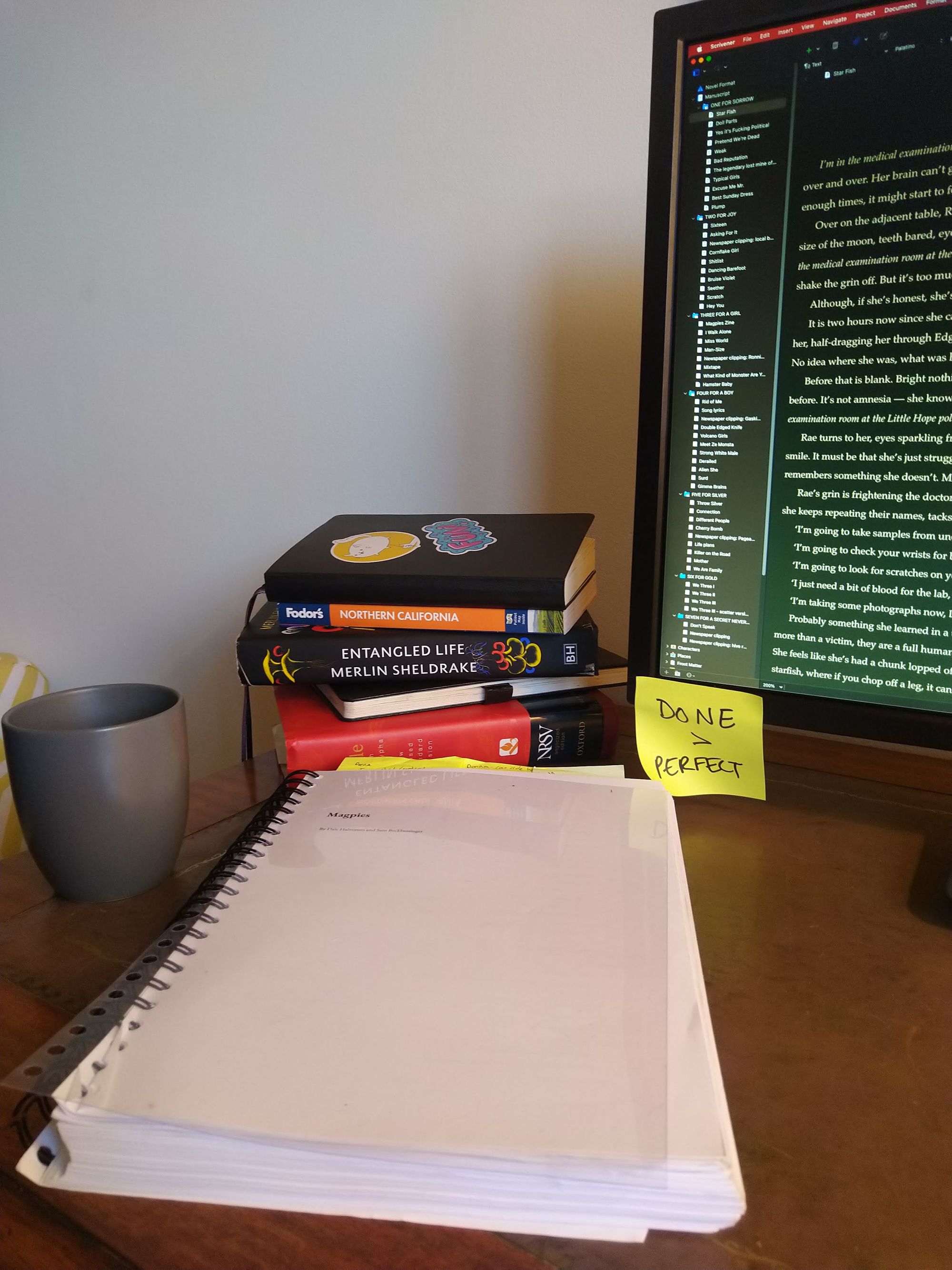 So many of you sent me supportive messages, photos of your pets and playlists, and I am so grateful for every single one. It is a true bloody privilege to get to do your dream job, and I couldn't do it without all of you.
Usual newsletter programming will resume later this week, but I just wanted to pop you a quick message with two housekeeping-ish things:
---
1. Daily Maverick webinar tomorrow
Whatcha doing tomorrow, Wednesday at noon (SA time)? Come hang out and chat with me & Ray Mahlaka about money stuff. Sign up right here. It's totally free and Ray's a sweetheart.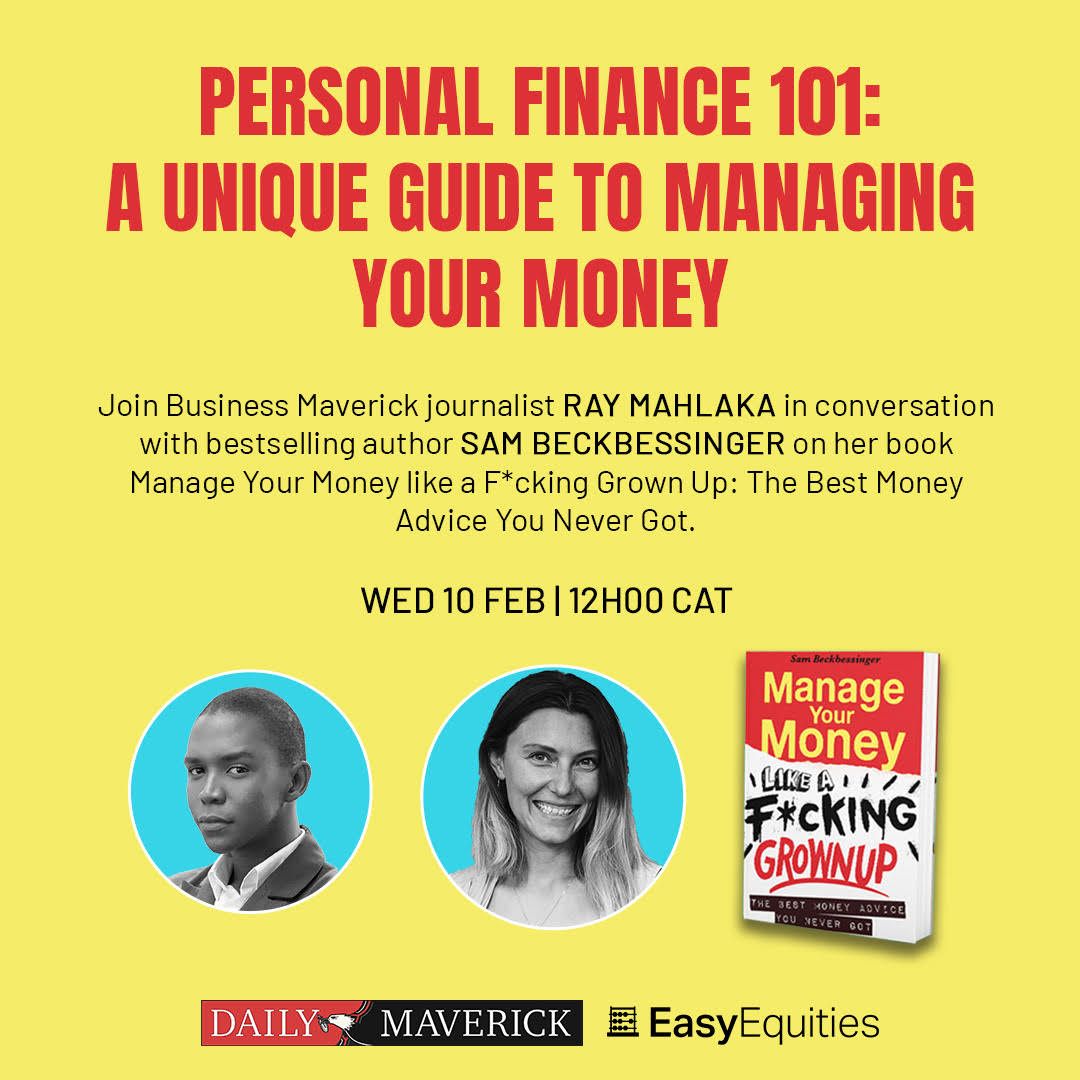 ---
2. The money dashboard: now in (actual) German
Wonderful reader Marcel has translated the German version of the money dashboard (thank you, Marcel!). German buddies, I'm so sorry that you had to put up with the terribly janky old version which, yes, I must confess, was made with Google Translate. Ich hoffe ich kann dich bald wieder in Berlin besuchen!
Here's the new link: Das Geld-Dashboard auf Deutsch
---
Mega smooches to all of you! I'll send you a proper newsletter soon.
Sam